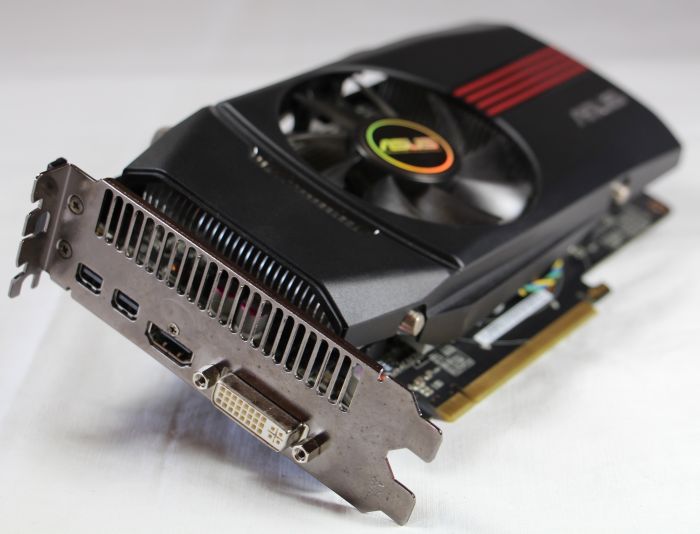 ASUS Radeon HD 7770 DirectCU TOP review index
1 – ASUS HD 7770 DC TOP Overview
ASUS HD 7770 DirectCU TOP (ref: HD7770-DC-1GD5) is a customized version of AMD's Radeon HD 7770 GHz Edition.
Just a quick word about the reference HD 7770. The Radeon HD 7770 is based on the Cape Verde (XT version) GPU. Cape verde is a 28nm GPU based on the GCN (Graphics Core Next) architecture. It features 640 SP (stream processors), 40 texture units and 16 color ROP units. From a GPU computing point of view, the Cape verde GPU has 10 compute units (64 SP per compute unit). The board embarks 1GB of GDDR5 graphics memory. The GPU is clocked at 1000MHz (the GHz edition!) while memory clock is 4500MHz effective or 1125MHz real speed.
ASUS HD 7770 DirectCU TOP comes with factory overclocked settings: 1120MHz for the GPU and 1150MHz real speed (4600MHz effective) for the memory.
The HD 7770 is a Direct3D 11.1 and OpenGL 4.2 capable graphics card. It also supports OpenCL 1.2 and DirectCompute 11.
The HD 7770 is refresh of previous generations: Radeon HD 6770 and Radeon HD 5770.
More information about ASUS HD 7770 DC TOP can be found on the homepage.
Do you know that FurMark, is used by ASUS, to select TOP cards: FurMark at ASUS's Lab for Stressing TOP Graphics Cards.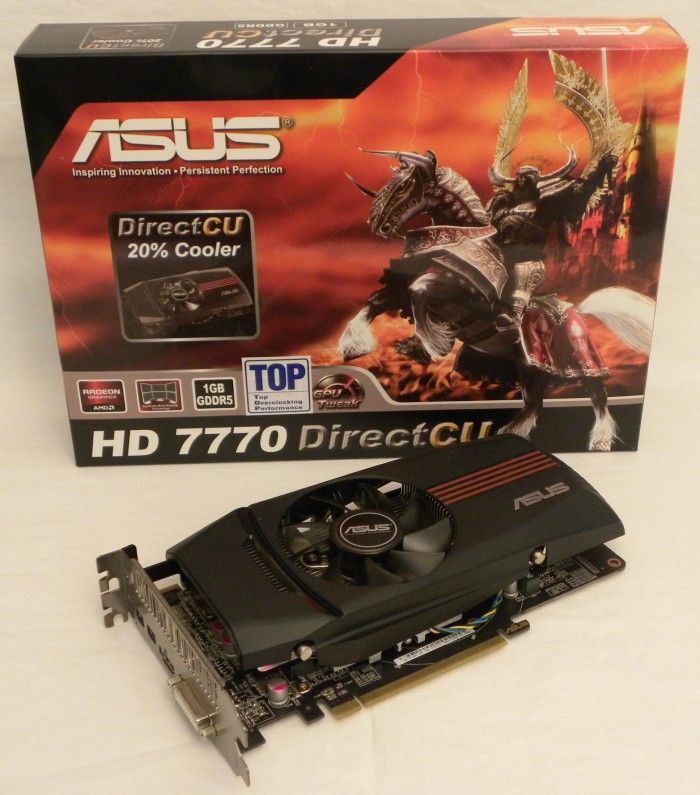 ASUS Radeon HD 7770 DirectCU TOP review index