The number of news available now is clearly the sign that AMD's Radeon HD 7970 will be launched in few days…
– Launch day: December 22 2011 (last known date was January 9 2012). Only reference boards will be available on December 22. Other cards will be available from January 9.
– AMD Radeon HD 7970 ZeroCore Power Technology: 3W in idle state.

– Graphics Core Next (GCN arch.), Eyefinity 2.0 and AMD APP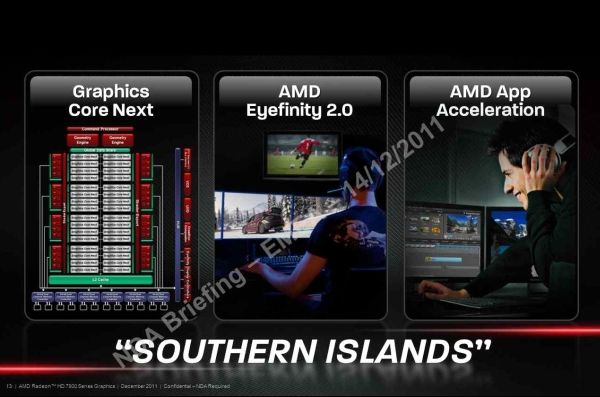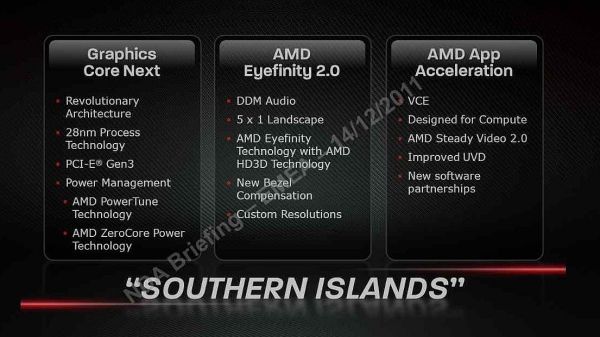 – Tahiti GPU Architecture details:
– 2048 SP spread on 32 computes units based on GCN architecture
– 8 render back ends: 32 color ROPs, 128 Z/Stencil
– L2 cache: 768KiB, CU L1: 16KiB L1
– Memory: 384-bit GDDR5 bandwidth:264GiB/s