ASUS Eee PC 1215B Netbook review index
2 – ASUS Eee PC 1215B: Gallery
The Eee PC is shipped in a small box, barely larger than the netbook: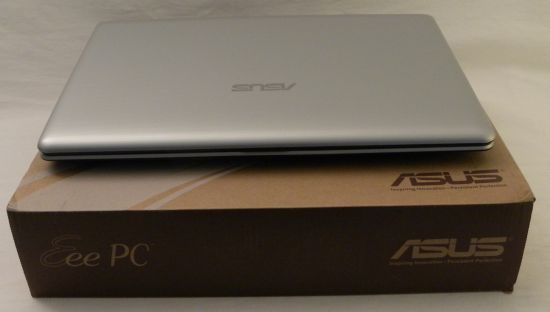 The Eee PC 1215B exists in several colors: black, silver and red (matte or glossy). This model is the matte silver one.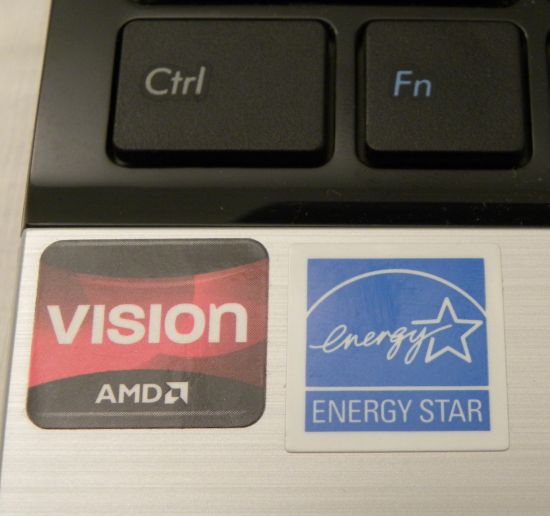 Several LEDs are available for indicating some status: HDD, battery, WIFI, power ON/OFF.


The Eee PC 1215B has a 12.1-inch LED Backlight WXGA screen with a native resolution of 1366×768.

A 0.3 MPixel camera is placed on the top of the screen.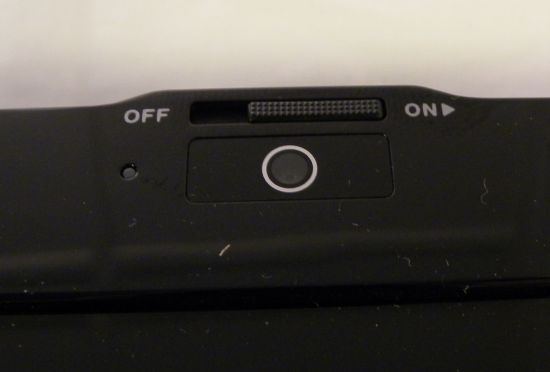 In the input / output connectors side, the 1215B includes
1 x VGA connector
3 x USB 2.0
1 x LAN RJ-45
1 x HDMI
2 x Audio Jack (Headphone/Mic-In)
1 x Card Reader : SD/ SDHC/ SDXC/ MMC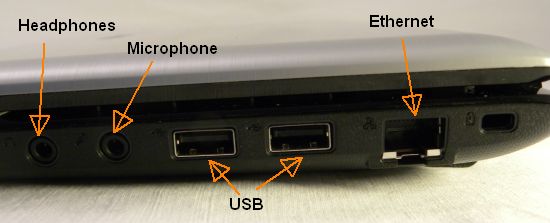 The keyboard is pretty spacious and the keys are very pleasant: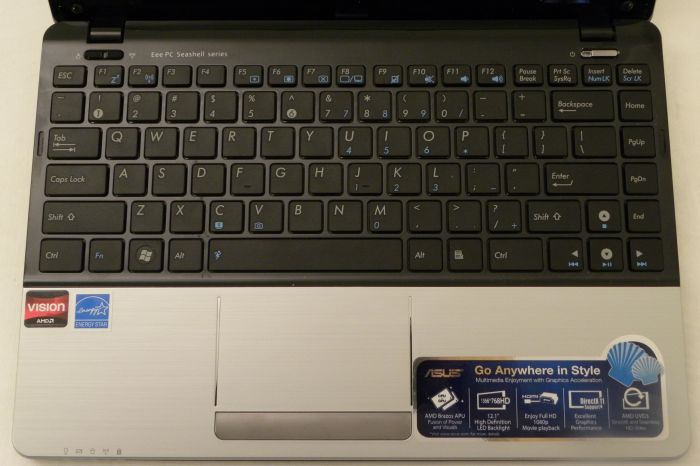 On the rear side of the netbook, there are the battery (6-Cell 56Wh Li-ion), the speakers, and the hatch to memory modules: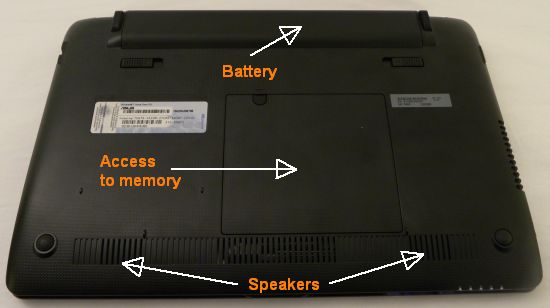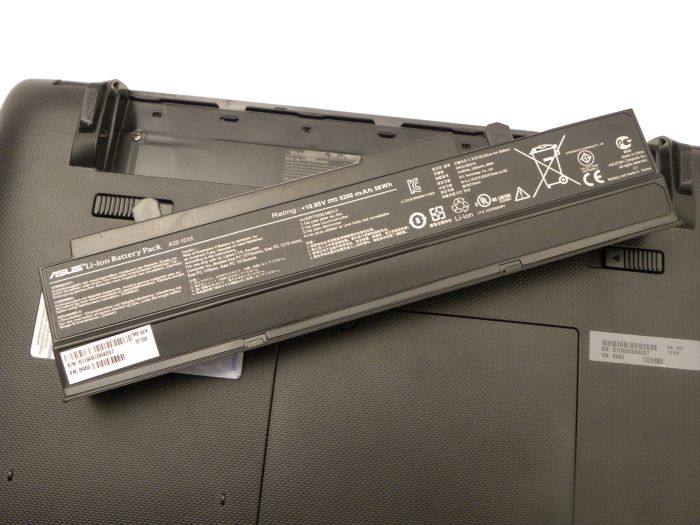 The ASUS Eee PC 1215B comes with one 2GB DDR3 memory module. If you need more memory, just add a second memory module like this one:


And to end up this gallery, here is the EeePC 1215B vs SAPPHIRE Radeon HD 6970: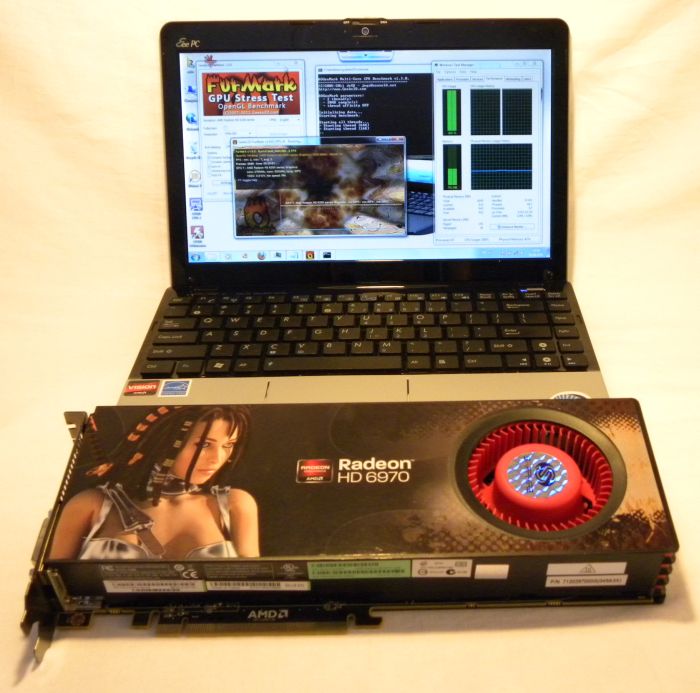 This simple picture allows to understand the huge gap (more on this later in the article) in GPU processing power between the GPU included in the APU and a real (high-end) Radeon card…
ASUS Eee PC 1215B Netbook review index