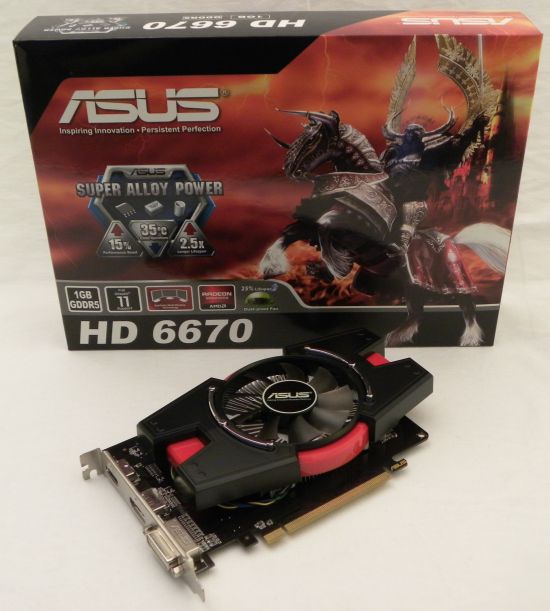 ASUS Radeon HD 6670 review index
1 – ASUS Radeon HD 6670: Overview

ASUS's HD 6670 is based on AMD
Turks XT
GPU. The
Radeon HD 6670
is an USD
$100
mainstream graphics card that competes with
GeForce GT 440
and GTS 450.
The GPU of the HD 6670 packs 480 stream processors clocked at 800MHz (AMD reference board) or factory-overclocked at 880MHz in the case of ASUS's card.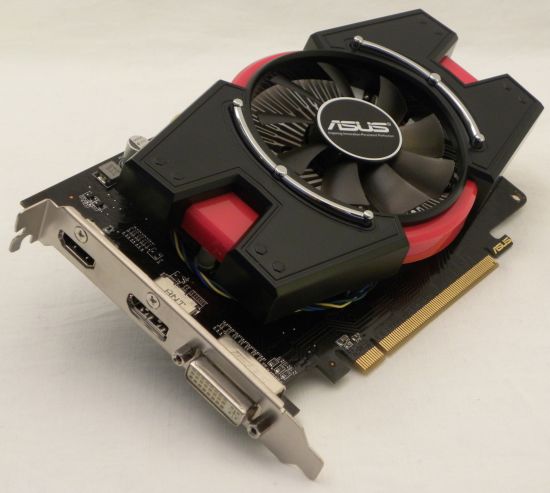 ASUS HD 6670 embarks 1024MB of GDDR5 graphics memory clocked at 1000MHz real speed or 4000MHZ effective speed.
The Radeon HD 6670 is an OpenGL 4.1 and Direct3D 11 capable graphics card. The latest specification of OpenCL is also supported (OpenCL 1.1) as well as DirectCompute (part of DirectX 11).
ASUS HD 6670 features the same VGA cooler than ASUS GT 440. This customized and two-slot height VGA cooler is made up of a a 80mm fan and an aluminium heatsink. This VGA cooler is enough even when the HD 6670 is stressed by a GPU-intensive app like FurMark.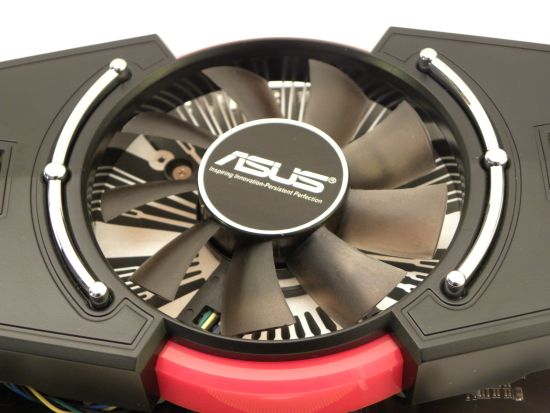 The HD 6670 has a TDP of 66W that's why the PCB is not equipped with additional power connectors (the PCI Express slot is enough to supply up to 75W).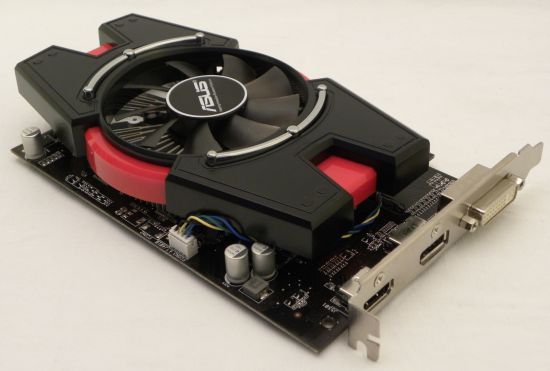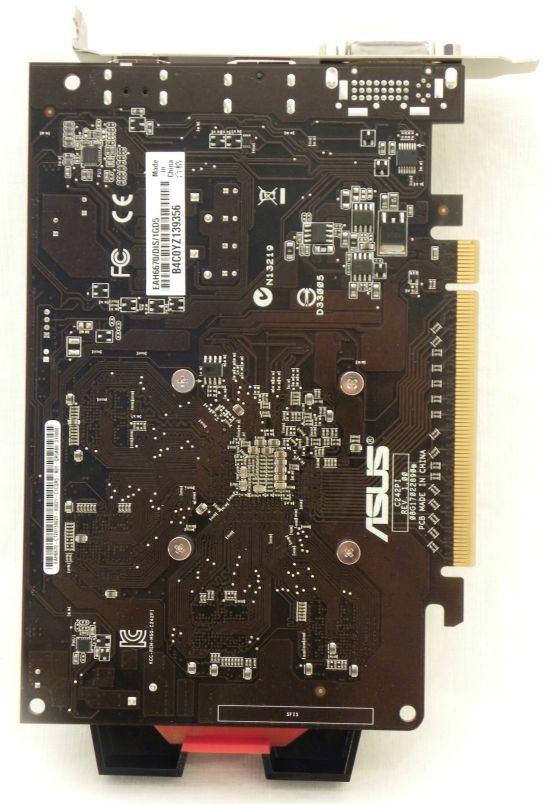 Here is the size of the ASUS HD 6670 vs AMD HD 5770 reference board and vs SAPPHIRE HD 6970: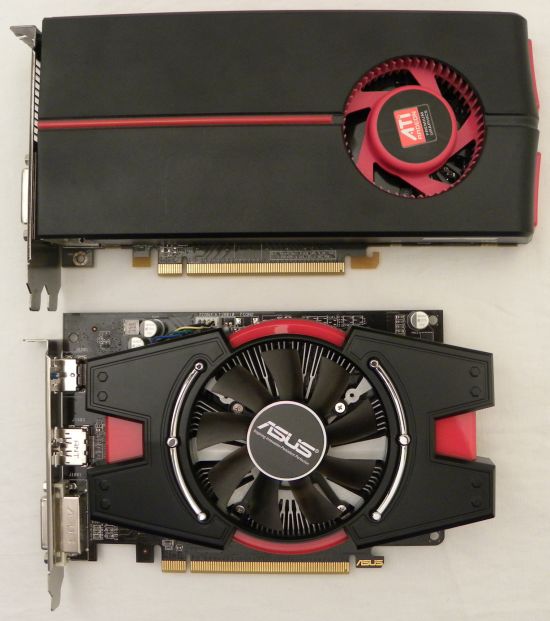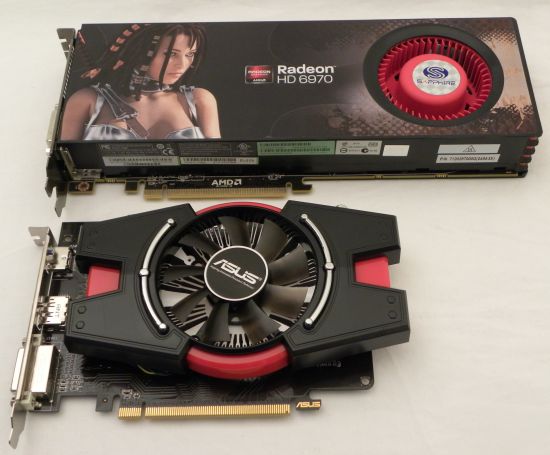 HD 6670 bundle is reduced to the max: a CD (drivers + utilities) and a VGA/DVI adapter…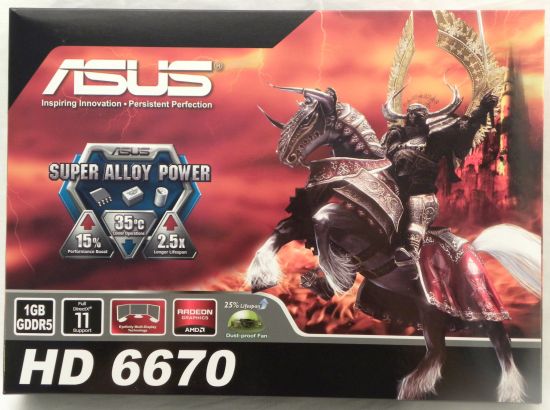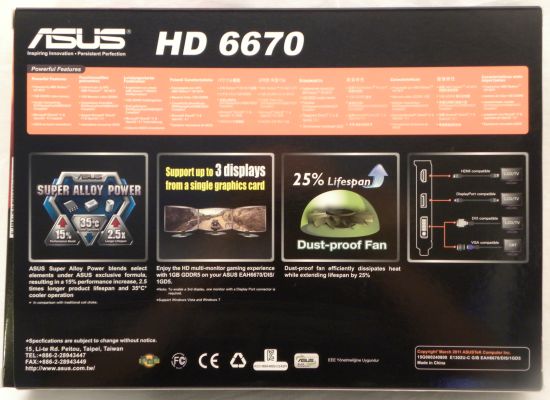 The card has one DVI, one and one DisplayPort output connectors: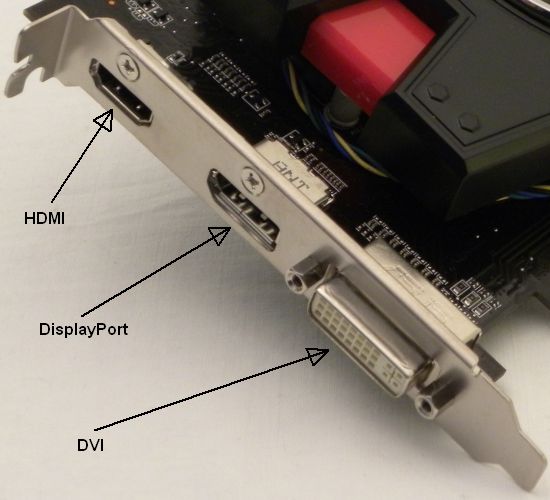 ASUS Radeon HD 6670 review index