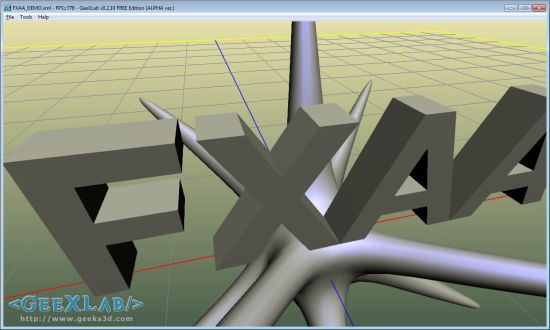 Article index:
1 – FXAA overview
FXAA is a new anti-aliasing technique, developed by Timothy Lottes at NVIDIA, and based on several existing anti-aliasing techniques, including MLAA. FXAA is used in the game Battlefield 3 (see references at the end of the post):

Few days, ago, Timothy published on his blog the source code of FXAA II, an evolution of the first FXAA algorithm. Here are the goals of FXAA:
Why FXAA?
Wanted something which handles sub-pixel aliasing better than MLAA, something which didn't require compute, something which runs on DX9 level hardware, and something which runs in a single full-screen pixel shader pass. Basically the simplest and easiest thing to integrate and use.
FXAA is cool because it's a post processing technique that only requires the scene buffer as input texture. Then it's really easy to implement in your game engine. I think I will certainly add it in some my tools 😉
Article index: