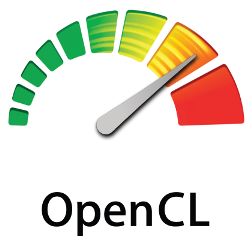 AMD has renamed its wellknown OpenCL SDK, called ATI Stream SDK, in AMD APP SDK. APP stands for Accelerated Parallel Processing.
What is the AMD APP Software Development Kit?

The AMD APP Software Development Kit (SDK) is a complete development platform created by AMD to allow you to quickly and easily develop applications accelerated by AMD APP technology. The SDK allows you to develop your applications in a high-level language, OpenCL™ (Open Computing Language).
More details on the official page: AMD APP SDK hompage.
If you want to test the SDK, you can download it from this page: AMD APP SDK Downloads.
But if you already have ATI Stream SDK v2.3, don't waste your time: the current AMD APP SDK file is still the same file than ATI Stream SDK 2.3.