3DMARK11 Article Index
Ecco fatto, Furturemark has released the 2011 edition of its popular benchmark for gamers: 3DMARK 11. The benchmark is focused on DirectX 11 and includes 3 presets (different levels of workload), 6 tests (3D, CPU / physics) and a two-part demo mode (with sound!). The physics engine is based on Bullet Physics and only the C++ path is used (pure CPU physics simulation). All physics is done with Bullet (rigid body collision, clothes, etc) but soft body simulation is done with DirectX Compute Shaders.
You can download 3DMARK11 here:
And good news: all 3DMARK11 editions including the free Basic edition, offer unlimited benchmark runs!
First thing the demo gallery!
1 – 3DMARK11 Gallery
The tech-demo is made up of two parts: Deep Sea and High Temple.
Here a hi-resolution gallery (1280×1024) of the complete demo. I tested this demo on EVGA's GTX 580 SC in Extreme preset (1920×1080). You can see the FPS in the top-left of the screenies.
BIG PICTURES: 3DMARK11: Deep Sea and High Temple Gallery – (18 pictures total)

The DoF effect (depth of field) is simply stunning. Looks so real in the Deep Sea part. The High Temple is also cool with its ton of volumetric lighting. But to enjoy the full HD experience (1920×1080) you have to have an unreal system with a 2-way or 3-way SLI of GTX 580. I wonder how the Radeon HD 6990 will handle this extreme test. As I said, I tested the demo in Extreme mode with a GTX 580 and most of the time the FPS was under 20… even under 10!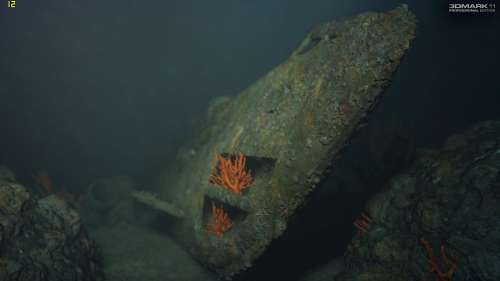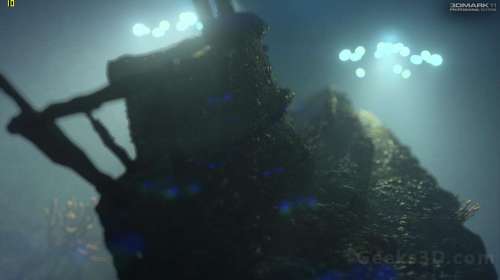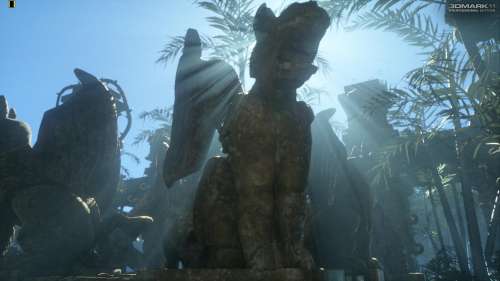 3DMark 11 Deep Sea Demo:


3DMark 11 High Temple Demo


3DMARK11 Article Index