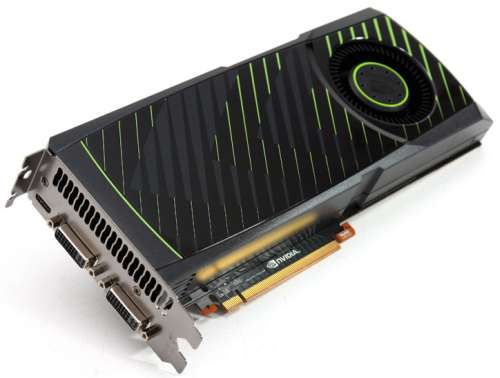 Today is the release day of 3DMark11, but also of NVIDIA new DX11 card, the GeForce GTX 570.
The GeForce GTX 570 is based on the same GPU than the GeForce GTX 580 but one SM (Streaming Multiprocessor) has been disabled (a SM has 32 SP or Shader processors) resulting a total number of CUDA cores of 480 (like the GTX 480!).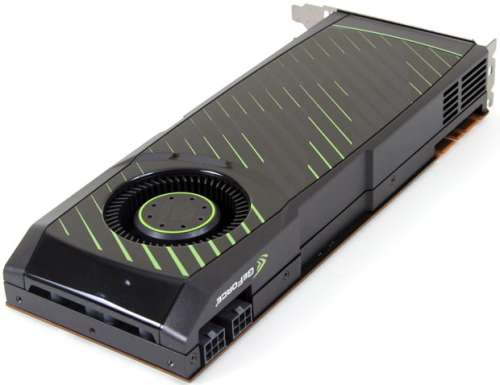 GeForce GTX 570 Features
GPU: GF110 @ 732MHz
Shader processors: 480
Streaming multiprocessors: 15
Memory: five memory controllers (5x256MB) for a total of 1280MB of GDDR5 @ 950MHz real speed (or 1900MHz DDR or 3800MHz effective, see here for details:Graphics Cards Memory Speed Demystified), 320-bit
ROPs: 40
Texture units: 60
TDP: 219W
Power connectors: two 6-pin
3-way SLI support
3D API: OpenGL 4.1 and Direct3D 11
GPU Computing: CUDA, PhysX, OpenCL 1.1 and DirectCompute
Price: around US $350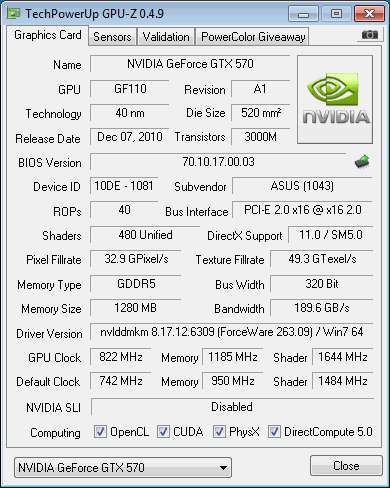 GeForce GTX 570 OpenGL and Direct3D Performances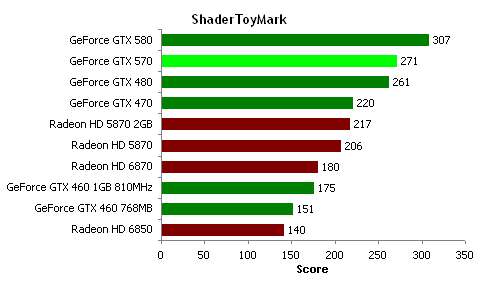 OpenGL: ShaderToyMark – source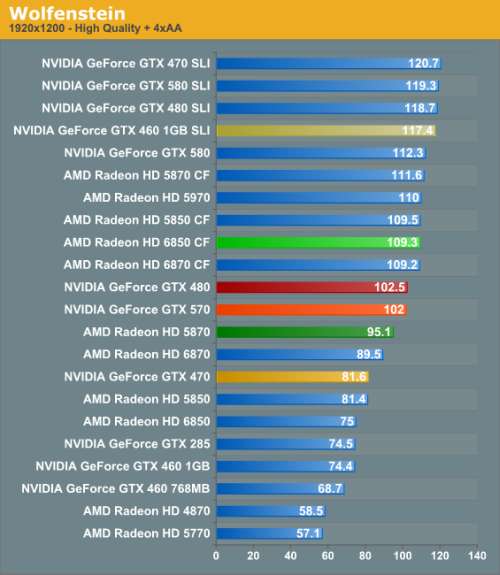 OpenGL – source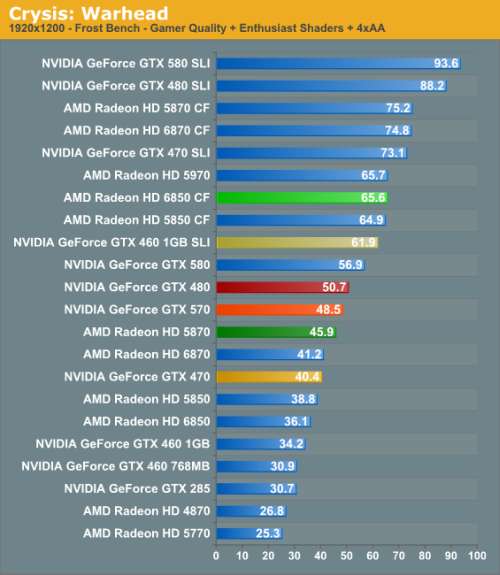 Direct3D – source
GeForce GTX 570 GPU Temperature and Power Consumption
The GTX 570 has the same power draw limiter than the GTX 580. See here: GeForce GTX 580 Power Monitoring Details. Then the hardcore websites that use FurMark to push the GTX 570 have disabled the OCP protection with GPU-Z: GeForce GTX 580 Unlocked: 350W Under FurMark Thanks To GPU-Z.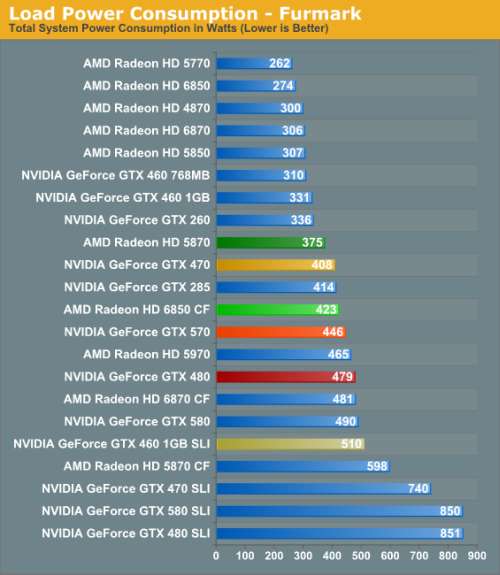 GeForce GTX 570 Reviews