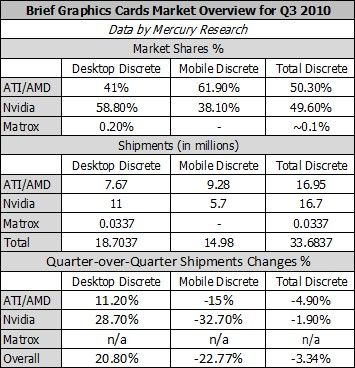 According to Mercury Research,
NVIDIA
dominates the
discrete desktop GPU market
(58% against 41% for AMD). But it's another story in the
discrete mobile market
:
AMD
easily dominates NVIDIA with 61.90% against 38.10% for NVIDIA. Globally, AMD wins the discrete GPU market with 50.30% against 49.60% for NVIDIA. This survey does not include IGP (integrated graphics processors), a market where Intel is the boss.