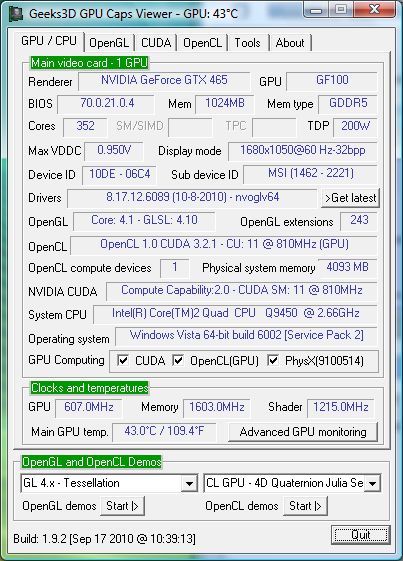 R260.89 + GTX 465 + GPU Caps Viewer
NVIDIA has published a new set of beta graphics drivers that support supports GeForce 6, 7, 8, 9, 100, 200, 300, and 400-series desktop GPUs as well as ION desktop GPUs.
R260.89
adds the support of the new
GeForce GT 430
.
PhysX 9.10.0514
runtimes are automatically installed.
Downloads
This is an OpenGL 4.1 (GTX 400) or OpenGL 3.3 (GeForce 8/9/GTX200) driver but it does not expose new OpenGL extension. For the complete list of GL extensions, read this post.