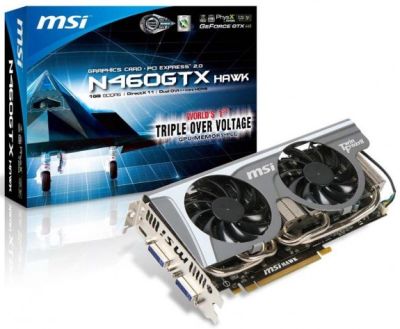 ---
Update (2010.09.02)
MSI N460GTX Hawk is now official: N460GTX Hawk @ MSI.com.
---
MSI's N460GTX Hawk is the new GeForce GTX 460 for the enthousiast. This card is designed for overclocking with a 7+1 multiphase VRM, V-Check points to read GPU, memory and PLL voltages (like MSI's R5770 Hawk), military class components and the efficient Twin Frozr II VGA cooler.

V-Check points: GPU, memory and PLL (Phase Locked Loop)


Triple voltage: GPU, memory and PLL
The GF104 GPU hidden behind the VGA cooler, is pre-overclocked at 780MHz (the reference GPU clock is 675MHz…) and according to this news, will be ablée to reach the 1000MHz like the following screenshot shows it well: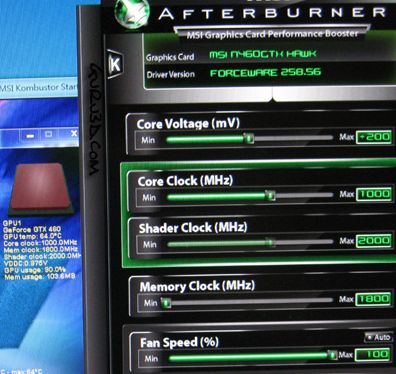 MSI's N460GTX Hawk, that should be available very shortly, is announced with a TDP of 180W and its price is around 220 euros.