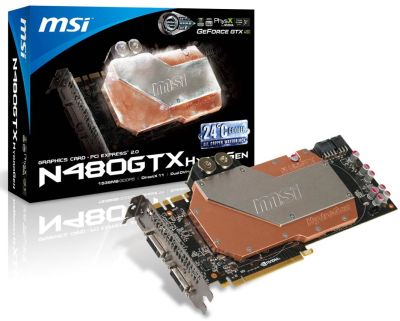 MSI has released a new
480-core GF100
based card: the
N480GTX HydroGen
. This GeForce is equiped with a large full copper waterblock that covers around 70% of the PCB: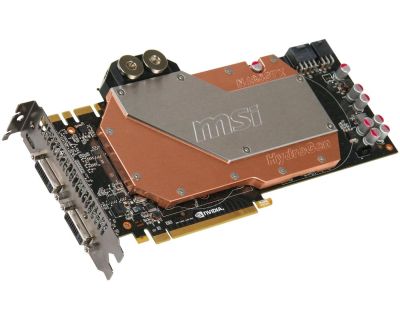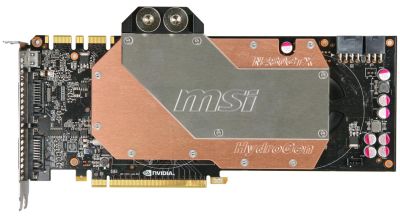 This GTX 480 comes with reference clocks (GPU: 700MHz and memory: 3696MHz QDR speed). Factory-overclocked GPU would have been nice… Anyway, water cooling is the best solution to chill a GTX 480 so all graphics cards overclockers will be happy.
This N480GTX HydroGen is priced at around… US $700.
By the way, did you already see how such a water block is made? Just watch the video in this post: Making of aquagrafx Water Block for GTX 480.