Kodu Game Lab
is a environment for game development. It's a new visual programming language made specifically for creating games and is accessible for children and enjoyable for anyone. The visual nature of the language allows for rapid design iteration using only an Xbox game controller for input or the PC mouse / keyboard.
Tons of code samples / tutorials are provided with Kodu: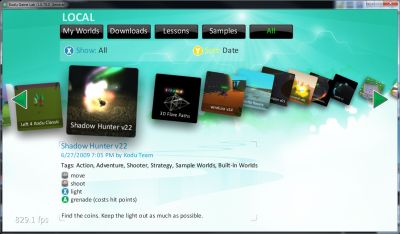 Kodu requires the Net Framework 3.5 and XNA Framework 3.1.
Useful links: