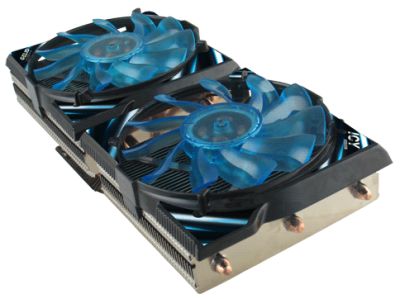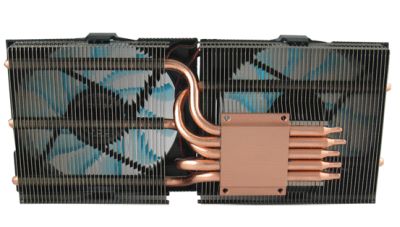 Gelid Solutions, a swiss company (like
Artic Cooling
) but based in Hong Kong, has launched its new baby, the
ICY VISION
, a VGA cooler for HD 4800 series,
HD 5800
series, 9800GT/GTX, GTS 250, GTX 200 series and
GTX 400
series. Nice!
The ICY VISION features 5 heatpipes, pure copper base and aluminium fins. It's compatible with SLI and Crossfire systems and includes RAM
and VRM heatsinks. The ICY VISION is priced at around 46 euros.
Okay that's cool but waht about the performances?
I found in the chinese website hkepc.com, an ICY VISION test with a GTX 480. And MSI Kombustor has been used to torture the VGA cooler 😀
Here are the results (open air test bench):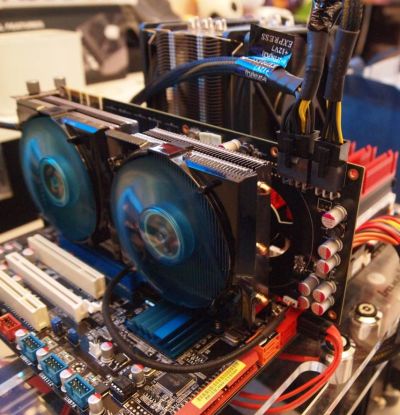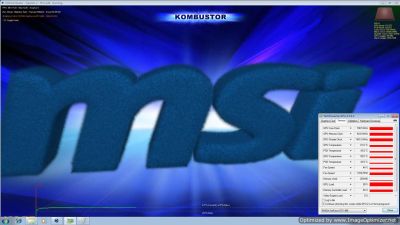 GTX 480 Stock Cooler (fan speed auto)
– idle: 46°C
– full loaded: 88°C
– full loaded + OC: 91°C
GTX 480 Stock Cooler (fan speed 100% + earplugs required)
– idle: 41°C
– full loaded: 64°C
– full loaded + OC: 76°C
GTX 480 ICY VISION Cooler
– idle: 37°C
– full loaded: 67°C
– full loaded + OC: 72°C
The tester has used Kombustor in limited power draw mode. In this mode, the GPU requires less power to render the furry MSI. And less power means less heat production and lower GPU temperature. A more aggressive test (Kombustor power draw unlocked = FurMark-like mode) would have been interesting, just to have a comparison with Thermalright SpitFire…