NVIDIA has released the version version 0.5.0 of the
GPU accelerated artificial intelligence
library called
GAI
or
NVIDIA GPU AI
. You can find more information and downloads
HERE
.
This technology preview is a snapshot of some internal research we have been working on and talking about at various conferences for the past couple years. The level of interest in GPU-accelerated AI has continued to grow, so we are making this (unsupported) snapshot available for developers who would like to experiment with the technology.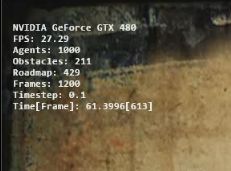 GPU AI is accelerated on all CUDA-capable devices with compute capability 1.1 or later.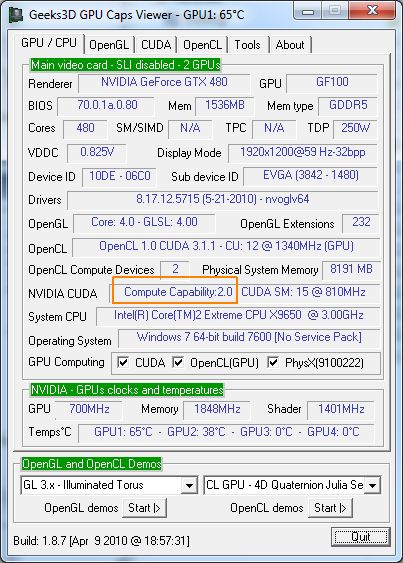 Compute capability displayed by GPU Caps Viewer
Changelog version 0.5.0
– Technology Preview revision.
– One binary for both Fermi and Tesla (minimum compute capable 1.1).
– GPU based Flood Fill and Connector Insertion stages (not fully functional).
– Final graph construction step enabled for CPU, disabled for GPU.
– Dependencies:
— Visual Studio SP1 2008 C runtime libraries (use Visual C++ Redistributable Package).
— CUDA 3.0 toolkit and a matching display driver.
— DirectX Redistributable, End-User Runtime (February 2010).