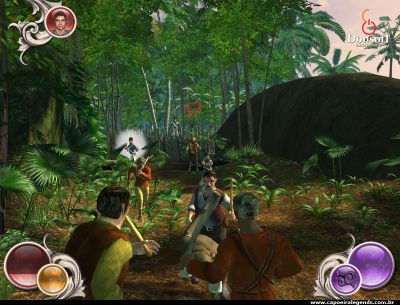 The new version of NeoAxis is out. NeoAxis is a game engine for 3D simulations, visualizations and games. It comes with many ready-to-use tools (map editor, object editor, GUI editor, particle system editor) as well as exporters for 3ds Max, Maya, XSI or Blender.
NeoAxis rendering engine is based on OGRE 3D. The physics module supports NVIDIA PhysX or ODE. Audio system supports OpenAL or DirectSound.
For a complete list of features, visit this page.
You can download a free version (non-commercial apps) HERE.
Commercial versions are:
– Indie license: USD $95
– Commercial license: USD $395 (a name like Pro version would have beeb better than just Commercial…)
– Source License: US $9800
More information about commercial versions HERE.
What's new in NeoAxis 0.85 ?
The NeoAxis Group has releases a new version of it's NeoAxis Game Engine. The new features are among others support for 3Dc texture format, automatic generation of True Type fonts, better Stencil Shadows and an update for the web player to version 1.2. Additionally the exporters are enhanced and now support blending skeletal and morph animation.