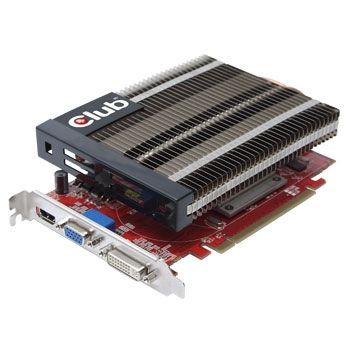 Club3D has added a new mid-range graphics card to its product list: the Radeon HD 5550 Noiseless Edition.
Perfect for HTPC (Home Theater PC). Based on a Redwood class GPU, this card features a 550MHz GPU (with 320 stream processors) and 512MB DDR3 128-bit @ 800MHz.
And Direct3D 11, OpenGL 3.2 / 4.0 as well as OpenCL are supported…
Maybe the 2-slot VGA cooler is bit too bulky, but at least this low power consumption GPU will be correctly chilled.