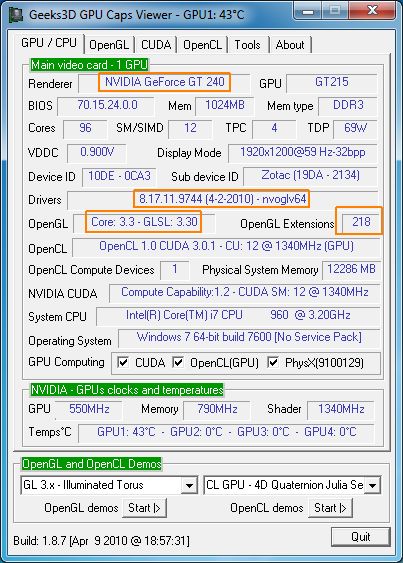 NVIDIA has updated its OpenGL 3.3 and 4.0 graphics drivers. These drivers are available for desktop and notebook graphics cards.
For a DX10.1 GPU, R197.44 exposes the same 218 OpenGL extensions than R197.15. If you have a DX11 (Fermi) GPU, you should have OpenGL 4.0 support and more than 218 OpenGL extensions (220?).
NVIDIA provides more information about these drivers HERE.
R197.44 Downloads (desktop version):
R197.44 Downloads (laptop version):