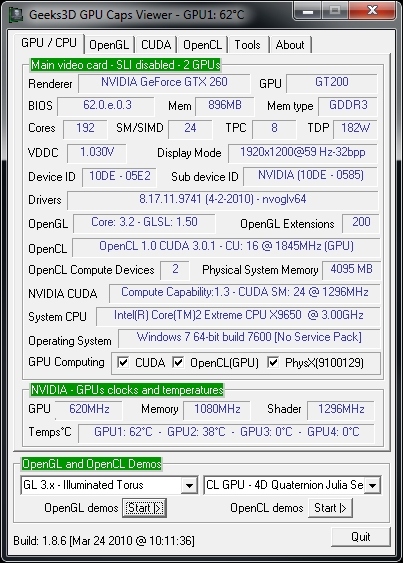 NVIDIA has released a new set of WHQL graphics drivers with the official support of GeForce GTX 480 and GTX 470. This driver is limited to GeForce GTX 480 and GTX 470 only.. I modified the inf file to support my GTX 260…
As you see, this driver does not exposes OpenGL 3.3 nor OpenGL 4.0 features.
PhysX 9.10.0129 is automatically installed.
Downloads
New Quadro drivers are also available. Download links are available HERE.