EVGA GeForce GTX 480 – core: 700MHz – memory: 924MHz

EVGA GeForce GTX 470 – core 607MHz – memory: 837MHz
EVGA has released 6 new graphics card based on GeForce GTX 480 / GTX 470.
There are two normal models (GTX 480 and GTX 470), two overclocked ones (Superclocked) and two ultra overclocked with water cooling block (Hydro copper FTW).
Water cooled GeForce are the ultimate solution against the loudness of GTX 480 reference design cooler: GeForce GTX 480 Tortured by FurMark: 300W and Earplugs Required!.

EVGA GeForce GTX 480 Superclocked – core: 725MHz, memory: 950MHz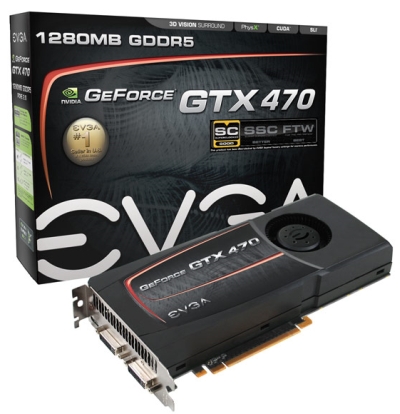 EVGA GeForce GTX 470 Superclocked – core: 625MHz – memory: 850MHz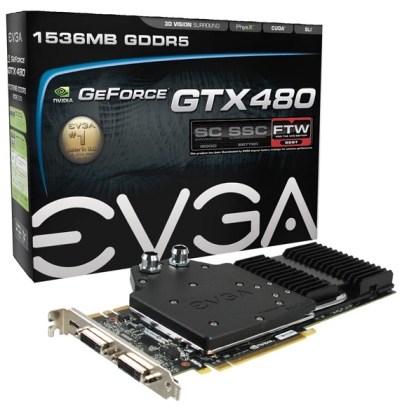 EVGA GeForce GTX 480 Hydro Copper FTW – core: 750MHz – memory: 950MHz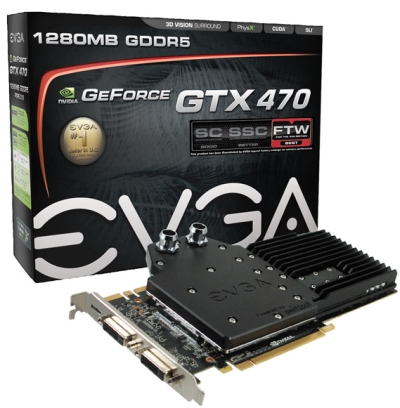 EVGA GeForce GTX 470 Hydro Copper FTW – core: 650MHz – memory: 850MHz