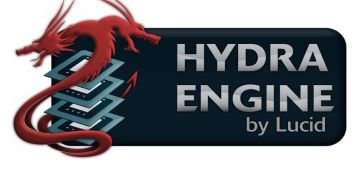 MSI is working a new multi-GPU driver for their Big Bang Fuzion motherboard based on Lucid's Hydra technology.
This new driver will support a 3-way multi-GPU mode called X-mode.
Hydra is a GPU-independent graphics scaling technology that takes as input the graphics flow data and splits it intelligently before redistribute the graphics workloads across multiple GPUs in real-time. GPUs can be a mix of GeForce and Radeon like in the screenshots above: 2 x GeForce GTX 470 AND 1 x Radeon HD 5870.


MSI Big Bang Fuzion motherboard