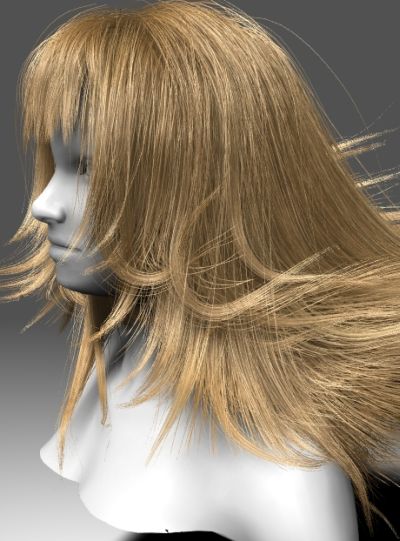 Hair rendering with D3D11 tessellation
NVIDIA has briefly explained three Direct3D 11 demos developed for the GeForce GTX 480. All these demos are widely based on hardware tessellation, one the big feature of the D3D11 / SM5 GPUs (see HERE).
This news shows a video where Sarah Tariq (NVIDIA) details the hair rendering demo.
The grass demonstration displays up to 3.5 million blades of grass and tessellation is used to deliver more detail when the viewer is close to the grass.


Grass rendering with D3D11 tessellation
The island demo includes water with realistic and physically simulated waves. The tessellation amplification factor is set to a very high value because the GPU is able
to create from coarse data made of only 20,000 polygons.

Water rendering with D3D11 tessellation