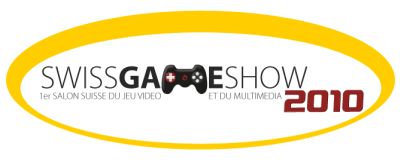 The Swiss Game Show 2010 is the first Switzerland-based show dedicated to video games and multimedia industry.
The show will take place over 3 days from Friday 12th to Sunday 14th November 2010 at Geneva Palexpo. Price: 12.- CHF (around $12 or 8 euros).
The official Swiss Game Show hompage is HERE (hey marketing guys, the site is really poor!).
Anyway, here is an overview of the programme:
video game news and previews
behind the scene of video games (discover the process of creating a video game)
debates and conferences
online games
video games for women
mobile phone and new gasming consoles
link between video games and multimedia
I'll try to go there and take some shots 😉