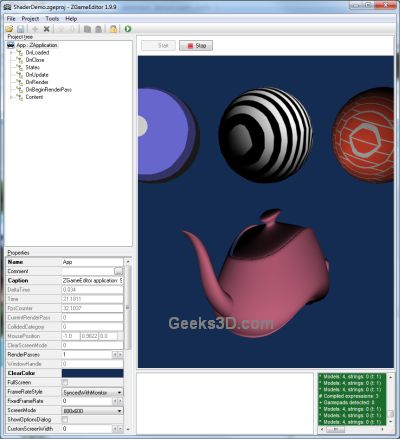 ZGameEditor is a tool for creating 64kb games, demos and screensavers.
ZGameEditor is a game development system consisting of two main components:
a Windows based integrated developer environment (IDE) for developing applications
a runtime OpenGL based game engine (with shaders written in GLSL)
For more advanced applications and fine-tuning, ZGameEditor uses a minimal C-style scripting language.
What you can do with ZGameEditor:
– small retro style games like Space invaders or Pacman
– screensavers
– animations to use in other applications (see the About-box in ZGameEditor for an example).


ZGameEditor About Box
You can find more information about ZGameEditor features HERE and you can
download it HERE.

Shader demo – GLSL edition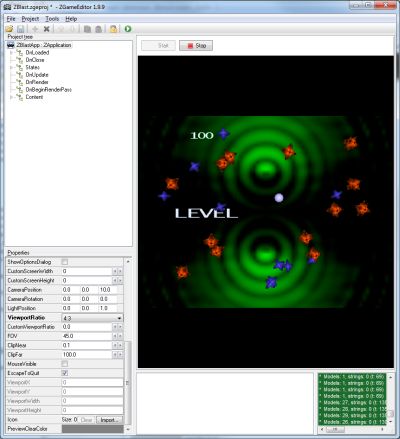 ZBlast game