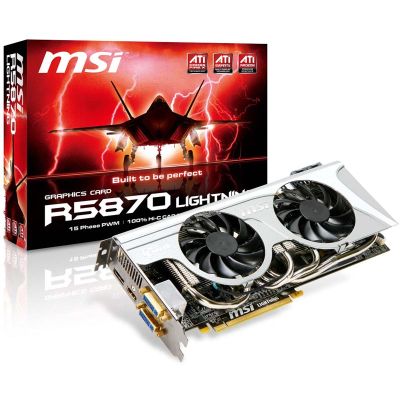 MSI has announced a new Radeon HD 5870 based card, the R5870 Lightning. A really eye-catching card, nice design!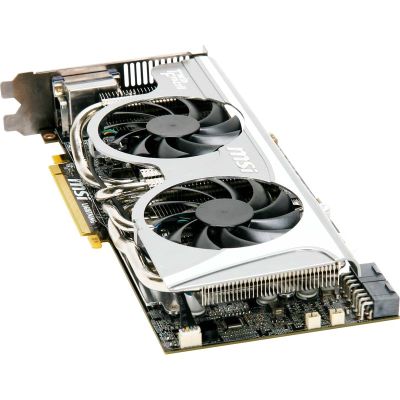 MSI's R5870 Lightning features the Cypress GPU (1600 stream processors), a special PCB design called LPL (Lightning Power Layer), military-class components, the Twin Frozr II VGA cooler with 8mm SuperPipe technology and a 15-phase power supply.
Comparing to the reference-design 7 (5+2)-phase power supply module, the 15-phase power supply provides more than twice the power required by the GPU.
Like the Hawk series, the R5870 Lightning offers V-Check points to check GPU and memory voltages with a multimeter.
Question: can we really push this card with an extreme overclocking ? I'd like to know… I currently have a R5770 Hawk, designed for overclocking with the same components (Twin Frozr II, military-class components, …). I will do shortly an overclocking test of this card.
More information: