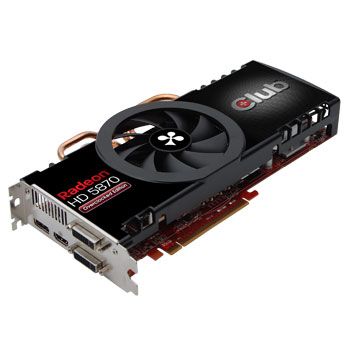 Club 3D has announced two new factory overclocked Radeon HD 5800 series:
Club 3D's Radeon HD 5870 has a GPU overclocked with 25MHz in more compared to the Radeon HD 5870 reference board. The Radeon HD 5850 offers 35MHz in more compared to the HD 5850 reference board.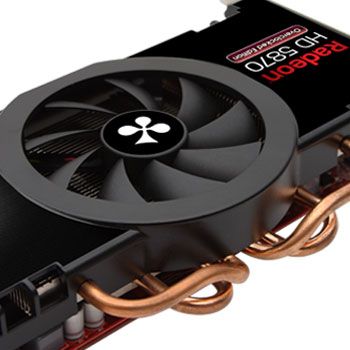 Both cards are equipped with a custom 4-heatpipe VGA cooler and an ultra quiet 90mm fan with low fan speed in idle mode and 10% lower temperatures in demanding applications or games compared to standard reference design.