This new product from EVGA is a passively cooled GeForce 210 and with a TDP of 30 Watts under loading (that means few watts in idle) this card is perfect for those who don't play but need some 3D features (OpenGL or Direct3D) with zero noise and a little price ($55 US)!
Main features:
– GPU: GeForce 210 @ 589MHz
– Shader processors: 16 @ 1402MHz
– Memory: 512MB GDDR2 @ 1402MHz / 64-bit
– 3D APIs: OpenGL 3.2 and Direct3D 10.1
– GPU Computing: OpenCL 1.0, CUDA 3.0 and PhysX
Wait a minute… with 16 shader processors, this card should not support PhysX GPU. From NVIDIA documentation, PhysX acceleration is only enabled with a minimum of 32 shader cores.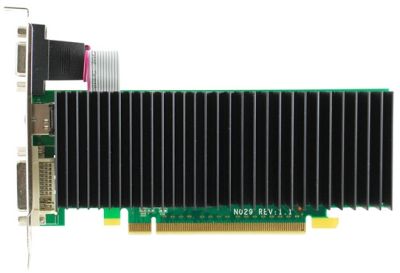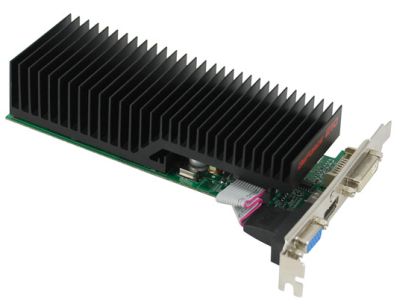 More information HERE.