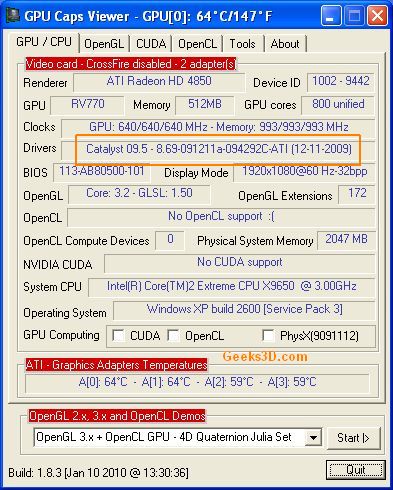 AMD has released the WHQL version of Catalyst 10.1 which is a bugfix version (see the release notes for more information).
But this driver comes with a funny bug related to the driver version (under Win XP): 9.5 instead of 10.1.
And Terry Makedon confirms this fact but with another version number:
The correct 10.1 is up, the issue is that the version number just shows up as 9.12 – just use them as normal
9.12 was already displayed by Catalyst 10.1 beta…
Anyway, you can grab Catalyst 10.1 as usual HERE.
Obviously, it's not a good time for graphics drivers teams (see here) 😉