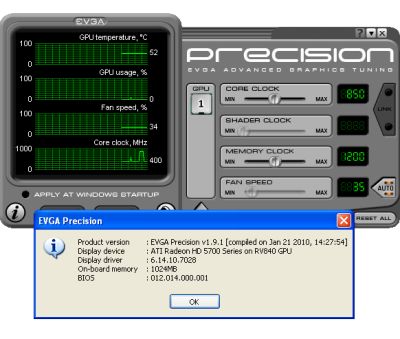 Like MSI Afterburner 1.5.0 beta 5, EVGA Precision has been updated to version 1.9.1 with a workaround for overclocking bug of ForceWare 196.21.
You can fin more info about R196.21 bug in this thread.
EVGA Precision allows a fine core, shader and memory clocks tuning of your EVGA graphics card.
You can grab EVGA Precision 1.9.1 HERE.