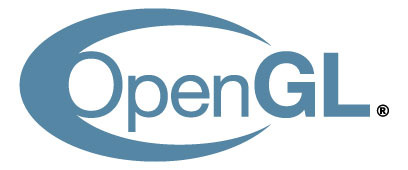 Funny, after this hot news about why OpenGL is better than Direct3D, we learn today (no direct relation between both facts of course!) that Epic Games, the developer behind Unreal Technology, has joined the Khronos Group to provide significant input into the development and evolution of OpenGL.
Unreal Engine 3 has already an OpenGL ES render path (see this new) for mobile devices like the iPod, but for desktop, the rendering engine is currently based on Direct3D. So we can expect to see, soon or later, the Unreal Engine with an OpenGL 2/3 render path. Nice news!
Even though OpenGL and OpenGL ES rely on existing graphics processors, such as those available fromATI/AMD, PowerVR, Nvidia, etc., and cannot enable any principally new capabilities, they may take advantage of unique features of hardware that are not supported via Microsoft Corp.'s DirectX.
Complete press release:
January 7, 2009 – CES (Las Vegas, NV) – The Khronos™ Group and Epic Games, Inc. today announced that Epic has joined Khronos, an industry consortium creating open graphical standards, as a member of its Board of Promoters. Khronos membership will enable Epic to provide significant input into the development and evolution of key graphics 3D standards, such as OpenGL® and OpenGL ES™, that enable Epic's gaming technology on an increasingly broad range of platforms including desktop PCs, game consoles and mobile phones. As a Khronos Promoter member, Epic can participate and vote in any Khronos working group, and Epic's seat on the Board of Promoters will allow it to direct Khronos strategy and play a pivotal role in the evolution of 3D graphics on mobile devices.

"Epic is one of the most respected games technology companies on the planet and Khronos is delighted to have their participation as we create the APIs that enable key gaming engines, such as Unreal Engine 3, to tap into the power of 3D GPU acceleration on a wide range of platforms," said Neil Trevett, Khronos president and vice president of mobile content at NVIDIA. "Epic's real-world experience and standing in the industry will enable them to bring enormous insight and influence to the evolution of the OpenGL and OpenGL ES specifications that will benefit the entire industry."

"Epic welcomes the emergence of mobile platforms that are great candidates for Unreal Engine 3-powered games and applications, and we have joined the board of Khronos to have a seat at the table in determining how the major APIs for visually compelling mobile graphics will evolve over the next few years," said Mark Rein, vice president of Epic Games. "Our goal is to ensure that the functionality essential to bringing rich experiences to mobile users is enabled on both the hardware and software side of modern devices and platforms."