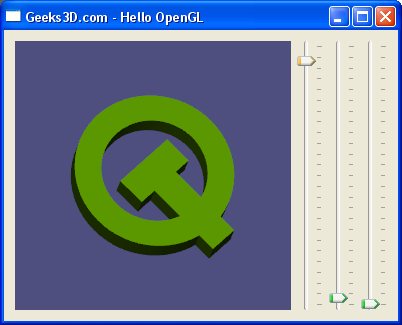 Qt
is a cross-platform framework for developing web-enabled desktop, mobile and embedded applications and is available with LGPL or commercial licenses. Qt has a strong support of
OpenGL
allowing to easily include OpenGL rendering code in your applications.
This new version adds the following new features:
support of Windows 7, Mac OS 10.6, Symbian and the upcoming Maemo 6 (OS for Nokia mobiles).
new advanced graphics effects like opacity, drop shadows, glow, and filtering.
support of multi-touch applications
highly optimized, re-written Qt GraphicsView rendering algorithm, a new OpenGL paint engine, WebKit, 2D vector graphic support using OpenVG, and new DirectFB support.
new update of Qt Creator, a cross-platform IDE for Qt development.
Qt is available for Linux, Mac OS X, Windows, Symbian and Maemo. You can download it HERE.