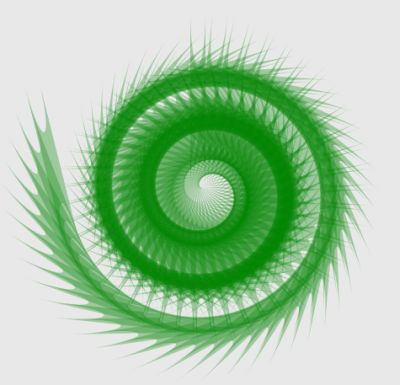 I tested some days ago
NodeBox 2
. It's a free and open source tool that makes it possible to create graphics using a procedural approach.
NodeBox allows to create a scene by connecting nodes in order to make a node graph. There are different nodes like shape nodes (star, ellipse, etc.), modifier nodes (scatter or wiggle). Each node has some parameters you can tweak with the mouse and for graphics hackers, the source code in Python of the node is available and editable.
I created a small graph that includes 2 texts (textpath1 and textpath3). Each text uses the "a" letter (textpath2) for the rendering. Both texts are additioned (compound1) and the sum is scattered (scatter1) before using the "a" letter for the final rendering (place1).

A cool node is the copy node: it performs multiple copiues of the input node with a transformation (like orientation or size) for each copy.
I did a test with a square (rect node) with transparency, translation and rotation: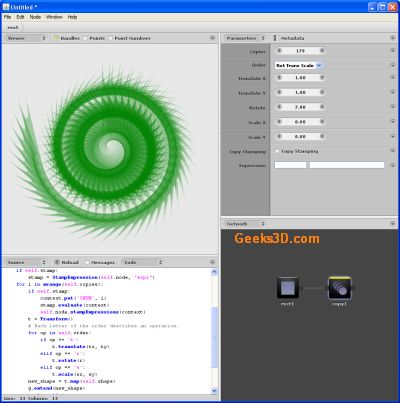 Here is the node creation box:

You can save your scene in a XML based format (like GeeXLab) which is very nice.
NodeBox can be downloaded from this page.
A french version of this article is available HERE 😉