The organizers of the first
GPU Camp
in Paris (it was a nice event!),
renew the operation with a barcamp this time dedicated to
LLVM
and
OpenCL
.
This BarCamp will take place in Paris, at La Cantine, on November 20, 2009.
All information about this BarCamp can be found here: LLVM Camp Paris 2009.
I take advantage of this post to show you some pictures I took during the GPU barcamp in Paris last year:


GPU Camp Paris 2008 – Networking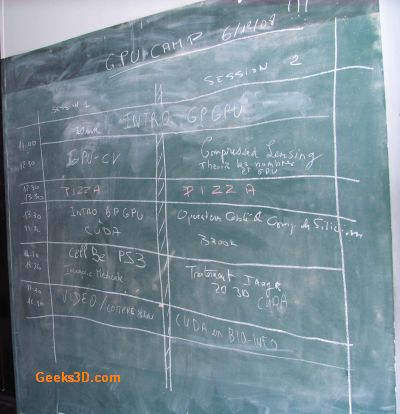 GPU Camp Paris 2008 – The program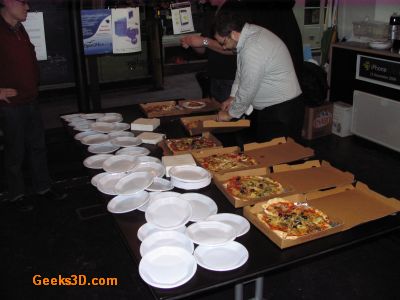 GPU Camp Paris 2008 – The coolest moment: pizza, pizza… 😉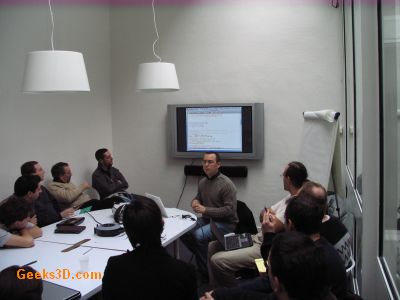 The GPU Camp in Paris, 2008 – After the pizza, the CUDA was somewhat hard to follow!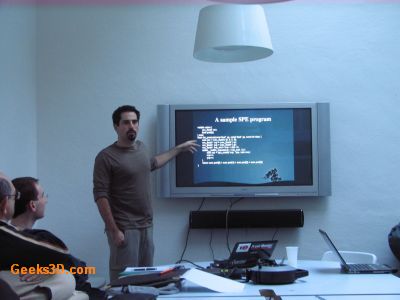 The GPU Camp in Paris, 2008 – Cell programming session was ever harder 😀