Prepare your graphics cards for a hot summer!

The new version of FurMark is here at last guys! After 4 months, it was time.
---
UPDATE (2010.04.19)
FurMark 1.8.2 is available HERE.
---
You can download it here:


[download#45#image]

FurMark, is graphics card stability test (useful for overclocking) as well as an OpenGL graphics benchmark.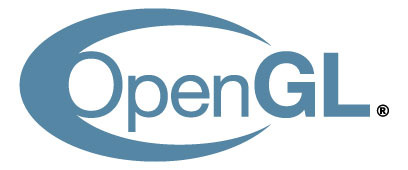 This new version is able to connect to GPU-Z and read data like GPU core clock, memory clock and GPU temperature. You can start / stop GPU-Z at anytime, FurMark detects it dynamically. GPU-Z data is displayed in Stability test mode:

Don't forget to enable the auto refreshing:


The power consumption displayed is power required by the GPU. This power is calculated from the following formula:

Pgpu = Vgpu * Igpu

where Vgpu = VDDC and Igpu = VDDC Current.
This information is available on GeForce GTX 280 but not available on a GTS 250 nor on a Radeon HD 4850.
The data retrieved by GPU-Z depends on the type of your graphics card. For example, here is what I get with my GeForce GTX 280:


GPU-Z sensors – GeForce GTX 280

GPU-Z sensors – Radeon HD 4670

GPU-Z sensors – Radeon HD 2600 XT
To push Xtreme Burning mode to a new limit, I added the possibility to disable the display of text in the 3D window. You can toggle the display of text with the I key.
In Xtreme Burning mode without text, the current required by my GeForce GTX 280 (with default clocks) exceeded 84A. So be careful guys, you must have an efficient cooling system to play with Xtreme Burning mode.

To play with GPU temperature, you can now disable and enable the fur rendering with the SPACE key:

Other cool new feature is the possibility to save your settings. Just start FurMark, adjust settings and quit. Your settings are saved in the startup_options.xml file. And of course, you can tweak yourself this file (with a text editor like Notepad++).
The main startup GUI (GUI = Graphical user Interface) is now always present. So you can launch several tests without restart FurMark.
In multi-GPUs configurations, there is now a temperature graph for each GPU:

But I didn't make the test on a Crossfire system 🙁
I also checked the famous ATI Catalyst optimization (a more detailed test is also available HERE). I tested Catalyst tweak with a Radeon HD 4850 and the last WHQL drivers, the Catalyst 9.6. Actually, when the CCC AI feature is enabled, Catalyst driver slows down the GPU. By default, CCC AI is enabled.


ATI Catalyst AI enabled

ATI Catalyst AI disabled
You can enable / disable the Catalyst A.I feature in the CCC:
And for Twitter addicts, I also added the possibility to submit the score in Benchmarking mode to your Twitter account (see the button in previous screenshots). Submitting your score will write a message like this:
My FurMark 1.7.0 result with NVIDIA GeForce GTX 280 and Forceware 185.82 (1280×1024, aa=8) is 2399 (t=60000ms)
Okay I think I said the most important things about this new version of FurMark.
Here is the complete changelog:
New: FurMark is now able to get detailed data from GPU-Z (if GPU-Z is running). In both Stability Test mode,
GPU-Z is used to display additional information (GPU core clock, memory clock, GPU temperature and power consumption).
In Benchmarking mode, GPU-Z is used to retrieve GPU core clock, memory clock, VDDC and VDDC current. Some data (like
VDDC and VDDC current) is only available on some graphics cards (like the GeForce GTX 280).
New: In Benchmarking mode, you can now send your score to your Twitter account (this gadget is experimental).
New: the main GUI is now always available so you can fire up several tests without the need to start again the application.
New: main GUI (graphical user interface) settings are now saved and are re-used. Thanks to W1zzard for the idea 😉
New: in Stability Test mode, each GPU has now its own temperature graph.
New: in Stability Test mode, you can enable/disable the display of information the I key.
New: in Stability Test mode, you can enable/disable the fur rendering with the SPACE key. Thanks to David Legrand for the idea.
New: added new standard resolutions: 800×600 and 1920×1080.
New: added new interface translations:
– castilian (thanks to LordIntel)
– bulgarian (thanks to fellix)
– polish (thanks to rogalik)
– slovak (thanks to ufo and Peter H.)
– spanish (thanks to tech4pcs)
Change: main startup GUI reorganization.
Change: improved OpenGL rendering context creation.
Change: log file renamed to FurMark_xxx.log
Bugfix: GPU min temperature in temperature graph is now correctly updated.
Bugfix: in multithreading management.
And if you find the current rendering of FurMark is boring, you can change it a little bit:

I let you find these tweaks…
Related links

FurMark TestBed at PC Game Hardware