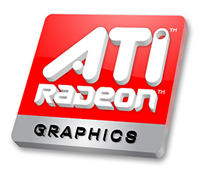 X-bit labs
has interviewed
David Cummings
(Director of Product Marketing, Discrete Desktop Graphics) and
Dave Nalasco
(Senior Technical Marketing Manager), both working at the Graphics Products Group, AMD. This interview aims to understand the current state of
GPU business
and future products in order to be able to make right business and technological decisions for the near future.
Here are short extracts:
David Cummings: Currently, we are the only vendor supporting DirectX 10.1, another first for us.
I don't agree with you Mr Cummings. You should look at this new.
David Cummings: There continues to be a huge opportunity for discrete graphics. First, it is a common misconception that PC gaming is on the decline. Recent data that includes digital downloads and online gaming indicates that the PC remains an important gaming platform.
Good news for all PC developers!