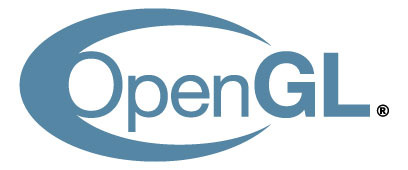 Now that
Catalyst 8.10 in final version
seems to be available, I can publish the list of OpenGL extensions exposed by a
Radeon HD 4850
under
Windows Vista 32-bit
.
Compared to Catalyst 8.9, Catalyst 8.10 introduces 8 new OpenGL extensions:
GL_ARB_shader_texture_lod
… and removes one:
GL_ATI_shader_texture_lod
Actually, this extension has been ARB-ed.
Catalyst 8.10 adds the support of Geometry Instancing in OpenGL via the extension GL_ARB_draw_instanced. But currently this extension seems to have a bug (on the upcoming GPU Caps Viewer 1.6.0, the geometry instancing demo fails to start due to a vertex shader linking problem). NVIDIA and S3 support for long time geometry instancing via GL_EXT_draw_instanced but they do not expose GL_ARB_draw_instanced. So be sure to add a double check of GL_EXT_draw_instanced or GL_ARB_draw_instanced in your initialization code to use GI feature. Catalyst 8.10 also fixes a bug in vertex texture fetching so vertex displacement mapping is now possible on Radeon graphics cards.
Catalyst 8.10, like Catalyst 8.8 and 8.9, still slow down the GPU when FurMark is detected (see here and here for more detail).
Update (2008-10-16)
With the latest Catalyst 8.11 RC1, the geometry instancing demo is now fully operational. What I said about GL_ARB_draw_instanced and GL_EXT_draw_instanced is also valid at the functions level:
if GL_ARB_draw_instanced, use glDrawElementsInstancedARB()
if GL_EXT_draw_instanced, use glDrawElementsInstancedEXT()
Graphics driver information:
– Operating System: Windows Vista 32-bit
– Drivers Version: 8.541.0.0 – Catalyst 08.10 (9-23-2008) – atioglxx.dll
– ATI Catalyst Version String: 08.10
– ATI Catalyst Release Version String: 8.541-080923a-069997C-ATI
– OpenGL Renderer: ATI Radeon HD 4800 Series
– Drivers Renderer: ATI Radeon HD 4800 Series
– OpenGL Version: 2.1.8086 Release
– GLSL (OpenGL Shading Language) Version: 1.20
– ARB Texture Units: 8
– Vertex Shader Texture Units: 16
– Pixel Shader Texture Units: 32
– Geometry Shader Texture Units: 0
– Max Texture Size: 8192×8192
– Max Anisotropic Filtering Value: X16.0
– Max Point Sprite Size: 8192.0
– Max Dynamic Lights: 8
– Max Viewport Size: 8192×8192
– Max Vertex Uniform Components: 512
– Max Fragment Uniform Components: 512
– Max Geometry Uniform Components: 0
– Max Varying Float: 68
– Max Vertex Bindable Uniforms: 0
– Max Fragment Bindable Uniforms: 0
– Max Geometry Bindable Uniforms: 0
– MSAA: 1X
– MSAA: 2X
– MSAA: 4X
– MSAA: 8X
OpenGL Extensions: 115 extensions
The extensions exposed by the old Catalyst drivers are HERE.
You can use GPU Caps Viewer to retrieve the list of extensions of your graphics card.
GL_AMDX_vertex_shader_tessellator
GL_AMD_performance_monitor
GL_AMD_texture_texture4
GL_ARB_color_buffer_float
GL_ARB_depth_texture
GL_ARB_draw_buffers
GL_ARB_draw_instanced
GL_ARB_fragment_program
GL_ARB_fragment_shader
GL_ARB_half_float_pixel
GL_ARB_half_float_vertex
GL_ARB_instanced_arrays
GL_ARB_multisample
GL_ARB_multitexture
GL_ARB_occlusion_query
GL_ARB_pixel_buffer_object
GL_ARB_point_parameters
GL_ARB_point_sprite
GL_ARB_shader_objects
GL_ARB_shader_texture_lod
GL_ARB_shading_language_100
GL_ARB_shadow
GL_ARB_shadow_ambient
GL_ARB_texture_border_clamp
GL_ARB_texture_compression
GL_ARB_texture_cube_map
GL_ARB_texture_env_add
GL_ARB_texture_env_combine
GL_ARB_texture_env_crossbar
GL_ARB_texture_env_dot3
GL_ARB_texture_float
GL_ARB_texture_mirrored_repeat
GL_ARB_texture_non_power_of_two
GL_ARB_texture_rectangle
GL_ARB_transpose_matrix
GL_ARB_vertex_buffer_object
GL_ARB_vertex_program
GL_ARB_vertex_shader
GL_ARB_window_pos
GL_ATI_draw_buffers
GL_ATI_envmap_bumpmap
GL_ATI_fragment_shader
GL_ATI_meminfo
GL_ATI_separate_stencil
GL_ATI_texture_compression_3dc
GL_ATI_texture_env_combine3
GL_ATI_texture_float
GL_EXT_abgr
GL_EXT_bgra
GL_EXT_blend_color
GL_EXT_blend_equation_separate
GL_EXT_blend_func_separate
GL_EXT_blend_minmax
GL_EXT_blend_subtract
GL_EXT_compiled_vertex_array
GL_EXT_copy_texture
GL_EXT_depth_buffer_float
GL_EXT_draw_range_elements
GL_EXT_fog_coord
GL_EXT_framebuffer_blit
GL_EXT_framebuffer_multisample
GL_EXT_framebuffer_object
GL_EXT_framebuffer_sRGB
GL_EXT_gpu_program_parameters
GL_EXT_gpu_shader4
GL_EXT_multi_draw_arrays
GL_EXT_packed_depth_stencil
GL_EXT_packed_float
GL_EXT_packed_pixels
GL_EXT_point_parameters
GL_EXT_rescale_normal
GL_EXT_secondary_color
GL_EXT_separate_specular_color
GL_EXT_shadow_funcs
GL_EXT_stencil_wrap
GL_EXT_subtexture
GL_EXT_texgen_reflection
GL_EXT_texture3D
GL_EXT_texture_compression_latc
GL_EXT_texture_compression_rgtc
GL_EXT_texture_compression_s3tc
GL_EXT_texture_cube_map
GL_EXT_texture_edge_clamp
GL_EXT_texture_env_add
GL_EXT_texture_env_combine
GL_EXT_texture_env_dot3
GL_EXT_texture_filter_anisotropic
GL_EXT_texture_lod_bias
GL_EXT_texture_mirror_clamp
GL_EXT_texture_object
GL_EXT_texture_rectangle
GL_EXT_texture_sRGB
GL_EXT_texture_shared_exponent
GL_EXT_vertex_array
GL_KTX_buffer_region
GL_NV_blend_square
GL_NV_texgen_reflection
GL_SGIS_generate_mipmap
GL_SGIS_texture_edge_clamp
GL_SGIS_texture_lod
GL_WIN_swap_hint
WGL_ARB_extensions_string
WGL_ARB_pixel_format
WGL_ATI_pixel_format_float
WGL_ARB_pixel_format_float
WGL_ARB_multisample
WGL_EXT_swap_control
WGL_ARB_pbuffer
WGL_ARB_render_texture
WGL_ARB_make_current_read
WGL_EXT_extensions_string
WGL_ARB_buffer_region
WGL_EXT_framebuffer_sRGB
WGL_ATI_render_texture_rectangle
WGL_EXT_pixel_format_packed_float
A more detailed description of each extension can be found at the following addresses: