A new version of RivaTuner hits the street. Rivatuner is one the leading tweak utility available for NVIDIA GeForce and ATI Radeon based videocards.
Main updates of this new version:
– Updated databases for Detonator and ForceWare drivers. Added database for ForceWare 177.98.
– Added experimental AMD RV710 and RV730 graphics processors families support.
Download: RivaTuner 2.11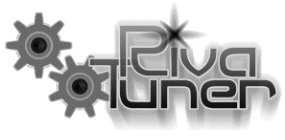 [source]