[French]
Voici la liste des extensions OpenGL supportées par les pilotes Forceware 177.89 WinXP 32 pour une GeForce GTX 280.
[/French]
[English]
Here is the list of OpenGL extensions supported by Forceware 177.89 WinXP 32 drivers for a GeForce GTX 280.
[/English]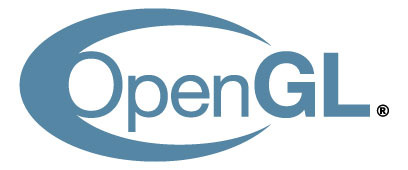 [French]
Les ForceWare 177.89 sont les premiers pilotes à offrir le support OpenGL 3.0. Mais pour le moment, ce support n'est pas officiel. Il faut l'activer de manière logiciel grâce à l'utilitaire NVemulate de NVIDIA:

L'activation d'OpenGL 3.0 donne accès à une nouvelle extension
WGL_ARB_create_context
qui permet de créer un context de rendu OpenGL 3.0. Si vous souhaitez ouvrir la porte d'OpenGL 3.0, voilà le code nécessaire:
[/French]
[English]
Forceware 177.89
are the first drivers to offer the
OpenGL 3.0
support. But currently, this support is not official. We have to enable it thanks to NVIDIA's
NVemulate
utility:
OpenGL 3.0 activation gives an access to a new extension:
WGL_ARB_create_context
.
This extension makes it possible to create an OpenGL 3.0 rendering context. If you wish to explore the new world of OpenGL 3.0, here is the necessary code:
[/English]

// wglCreateContextAttribsARB prototype.
typedef HGLRC (APIENTRYP PFNWGLCREATECONTEXTATTRIBSARBPROC)\
(HDC, HGLRC, const int*);
PFNWGLCREATECONTEXTATTRIBSARBPROC wglCreateContextAttribsARB;

// Get a pointer on the create context func.
wglCreateContextAttribsARB = \
(PFNWGLCREATECONTEXTATTRIBSARBPROC) \
wglGetProcAddress("wglCreateContextAttribsARB");

// Create an OpenGL 3.0 context.
HGLRC gl3Ctx = wglCreateContextAttribsARB(dc, 0, NULL);

//
// Do something with this opengl 3.0 rendering context.
//

// Delete the context
wglDeleteContext( gl3Ctx );	
gl3Ctx = NULL;				

[French]
Ceci étant dit, voilà la liste des nouvelles extensions pour un contexte de rendu OpenGL 2.1 avec support OpenGL 3.0 activé:
[/French]
[English]
That said, here is the list of the new extensions for an OpenGL 2.1 rendering context with OpenGL 3.0 support enabled:
[/English]
GL_ARB_framebuffer_object
[French]Carte graphique utilisée[/French]
[English]Graphics card used[/English]: EVGA GeForce GTX 280 / 1Gb
– Drivers Version: Forceware 6.14.11.7789
– OpenGL Version: 2.1.2
– GLSL (OpenGL Shading Language) Version: 1.20 NVIDIA via Cg compiler
– OpenGL Renderer: GeForce GTX 280/PCI/SSE2
– Drivers Renderer: NVIDIA GeForce GTX 280
– ARB Texture Units: 16
– Vertex Shader Texture Units: 32
– Pixel Shader Texture Units: 32
– Geometry Shader Texture Units: 32
– Max Texture Size: 8192×8192
– Max Anisotropic Filtering Value: X16.0
– Max Point Sprite Size: 63.4
– Max Dynamic Lights: 8
– Max Viewport Size: 8192×8192
– Max Vertex Uniform Components: 4096
– Max Fragment Uniform Components: 2048
– Max Varying Float: 60
– Max Vertex Bindable Uniforms: 12
– Max Fragment Bindable Uniforms: 12
– Max Geometry Bindable Uniforms: 12
– MSAA: 2X
– MSAA: 4X
– MSAA: 8X
– MSAA: 16X
– MSAA: 32X
OpenGL Extensions: 168 extensions
[French]
Les extensions des anciens pilotes ForceWare se trouvent ICI.
Vous pouvez utiliser GPU Caps Viewer pour récupérer la liste des extensions de votre carte graphique.
[/French]
[English]
The extensions exposed by the old ForceWare drivers are HERE.
You can use GPU Caps Viewer to retrieve the list of extensions of your graphics card.
[/English]
GL_ARB_color_buffer_float
GL_ARB_depth_texture
GL_ARB_draw_buffers
GL_ARB_draw_instanced
GL_ARB_fragment_program
GL_ARB_fragment_program_shadow
GL_ARB_fragment_shader
GL_ARB_half_float_pixel
GL_ARB_half_float_vertex
GL_ARB_framebuffer_object
GL_ARB_geometry_shader4
GL_ARB_imaging
GL_ARB_multisample
GL_ARB_multitexture
GL_ARB_occlusion_query
GL_ARB_pixel_buffer_object
GL_ARB_point_parameters
GL_ARB_point_sprite
GL_ARB_shadow
GL_ARB_shader_objects
GL_ARB_shading_language_100
GL_ARB_texture_border_clamp
GL_ARB_texture_buffer_object
GL_ARB_texture_compression
GL_ARB_texture_cube_map
GL_ARB_texture_env_add
GL_ARB_texture_env_combine
GL_ARB_texture_env_dot3
GL_ARB_texture_float
GL_ARB_texture_mirrored_repeat
GL_ARB_texture_non_power_of_two
GL_ARB_texture_rectangle
GL_ARB_transpose_matrix
GL_ARB_vertex_array_object
GL_ARB_vertex_buffer_object
GL_ARB_vertex_program
GL_ARB_vertex_shader
GL_ARB_window_pos
GL_ATI_draw_buffers
GL_ATI_texture_float
GL_ATI_texture_mirror_once
GL_S3_s3tc
GL_EXT_texture_env_add
GL_EXT_abgr
GL_EXT_bgra
GL_EXT_blend_color
GL_EXT_blend_equation_separate
GL_EXT_blend_func_separate
GL_EXT_blend_minmax
GL_EXT_blend_subtract
GL_EXT_compiled_vertex_array
GL_EXT_Cg_shader
GL_EXT_bindable_uniform
GL_EXT_depth_bounds_test
GL_EXT_draw_buffers2
GL_EXT_draw_instanced
GL_EXT_draw_range_elements
GL_EXT_fog_coord
GL_EXT_framebuffer_blit
GL_EXT_framebuffer_multisample
GL_EXT_framebuffer_object
GL_EXTX_framebuffer_mixed_formats
GL_EXT_framebuffer_sRGB
GL_EXT_geometry_shader4
GL_EXT_gpu_program_parameters
GL_EXT_gpu_shader4
GL_EXT_multi_draw_arrays
GL_EXT_packed_depth_stencil
GL_EXT_packed_float
GL_EXT_packed_pixels
GL_EXT_pixel_buffer_object
GL_EXT_point_parameters
GL_EXT_rescale_normal
GL_EXT_secondary_color
GL_EXT_separate_specular_color
GL_EXT_shadow_funcs
GL_EXT_stencil_two_side
GL_EXT_stencil_wrap
GL_EXT_texture3D
GL_EXT_texture_array
GL_EXT_texture_buffer_object
GL_EXT_texture_compression_latc
GL_EXT_texture_compression_rgtc
GL_EXT_texture_compression_s3tc
GL_EXT_texture_cube_map
GL_EXT_texture_edge_clamp
GL_EXT_texture_env_combine
GL_EXT_texture_env_dot3
GL_EXT_texture_filter_anisotropic
GL_EXT_texture_integer
GL_EXT_texture_lod
GL_EXT_texture_lod_bias
GL_EXT_texture_mirror_clamp
GL_EXT_texture_object
GL_EXT_texture_sRGB
GL_EXT_texture_shared_exponent
GL_EXT_timer_query
GL_EXT_vertex_array
GL_IBM_rasterpos_clip
GL_IBM_texture_mirrored_repeat
GL_KTX_buffer_region
GL_NV_blend_square
GL_NV_copy_depth_to_color
GL_NV_depth_buffer_float
GL_NV_conditional_render
GL_NV_depth_clamp
GL_NV_fence
GL_NV_float_buffer
GL_NV_fog_distance
GL_NV_fragment_program
GL_NV_fragment_program_option
GL_NV_fragment_program2
GL_NV_framebuffer_multisample_coverage
GL_NV_geometry_shader4
GL_NV_gpu_program4
GL_NV_half_float
GL_NV_light_max_exponent
GL_NV_multisample_coverage
GL_NV_multisample_filter_hint
GL_NV_occlusion_query
GL_NV_packed_depth_stencil
GL_NV_parameter_buffer_object
GL_NV_pixel_data_range
GL_NV_point_sprite
GL_NV_primitive_restart
GL_NV_register_combiners
GL_NV_register_combiners2
GL_NV_texgen_reflection
GL_NV_texture_compression_vtc
GL_NV_texture_env_combine4
GL_NV_texture_expand_normal
GL_NV_texture_rectangle
GL_NV_texture_shader
GL_NV_texture_shader2
GL_NV_texture_shader3
GL_NV_transform_feedback
GL_NV_transform_feedback2
GL_NV_vertex_array_range
GL_NV_vertex_array_range2
GL_NV_vertex_program
GL_NV_vertex_program1_1
GL_NV_vertex_program2
GL_NV_vertex_program2_option
GL_NV_vertex_program3
GL_NVX_conditional_render
GL_SGIS_generate_mipmap
GL_SGIS_texture_lod
GL_SGIX_depth_texture
GL_SGIX_shadow
GL_SUN_slice_accum
GL_WIN_swap_hint
WGL_EXT_swap_control
WGL_ARB_buffer_region
WGL_ARB_extensions_string
WGL_ARB_make_current_read
WGL_ARB_multisample
WGL_ARB_pbuffer
WGL_ARB_pixel_format
WGL_ARB_pixel_format_float
WGL_ARB_render_texture
WGL_ATI_pixel_format_float
WGL_EXT_extensions_string
WGL_EXT_framebuffer_sRGB
WGL_EXT_pixel_format_packed_float
WGL_NV_float_buffer
WGL_NV_multisample_coverage
WGL_NV_render_depth_texture
WGL_NV_render_texture_rectangle
[French]
La description détaillée de chaque extension peut être trouvée aux adresses suivantes:
[/French]
[English]
A more detailed description of each extension can be found at the following addresses:
[/English]