PhysX FluidMark
is a physics benchmark based on
NVIDIA PhysX engine
. This benchmark performs a
fluid simulation
by imitating the renderering of lava. Real physics parameters such as viscosity are used.
SPH
(Smoothed Particle Hydrodynamics) algorithm is enabled to increase the realism of the simulation.
You can download PhysX FluidMark here:
[download#8#image]
PhysX FluidMark can run in pure software mode (all calculations are done on the CPU), or in hardware mode. Hardware mode includes 2 kinds of hardware:
Ageia PhysX PPU
GeForce PhysX – GeForce 8/9/GTX200 graphics cards only
Here are the first results with my system: Intel Core 2 Duo 8400, 2Gb DDR3 1333, EVGA GeForce GTX 280 and an Ageia PhysX PPU (scores are in o3Marks):
| | |
| --- | --- |
| GeForce HW: 9300 | | |
| Ageia HW: 2050 | | |
| CPU: 1400 | | |
PhysX fluid simulation is particularly well accelerated on GeForce hardware.
PhysX FluidMark requires the PhysX driver 8.08.01 or higher to be installed. You might need also the CUDA DLL if you don't have a GeForce 8/9/GT200 with Forceware that support PhysX or if you don't have a GeForce at all (Radeon users for example).
To select and enable one of the previous 3 modes, start PhysX FluidMark:

and click on [Display PhysX Properties] to launch PhysX Properties control panel. Then select the Settings tab:
Now you can select the mode you want (No Acceleration, GeForce PhysX or Ageia PhysX). Now you are ready to start the benchmark.
This benchmark exploits OpenGL for graphic acceleration and requires an OpenGL 2.0 compliant graphics card: NVIDIA GeForce 5/6/7/8/9/GTX200 (and higher), AMD/ATI Radeon 9600+, 1k/2k/3k/4k (and higher) or a S3 Graphics Chrome 400 series with the latest graphics drivers.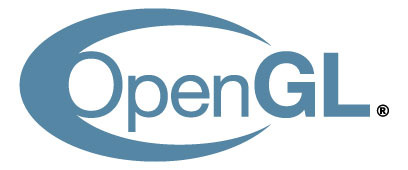 The startup interface allows you to tweak the benchmark features such as:
Benchmark mode or stability test / interactive mode. Interactive mode makes it possible to move the camera (mouse) and to pause PhysX engine (with P key).
Fullscreen or windowed for each type of run mode
Window size selection (standard or custom)
MSAA samples selection
Benchmarking parameters: time based or frames based
At the end of the benchmark the following dialog box is displayed:

You can submit your score online by clicking on [Submit Your Score]. This action sends score data to the oZone3D.Net server and you get in return a validation ID that allows an online checking of the score. The scores webpage is here:
PhysX FluidMark Scores @ oZone3D.Net
.
This is the first version of this PhysX benchmark so please be indulgent if the benchmark runs strangely (black screen with PhysX calculations) or crashes…
Update (2008-08-27)