Here is the list of OpenGL extensions supported by Catalyst 8.7 drivers for the Radeon HD 3870 under Windows Vista SP1 64-bit.
Catalyst 8.7 bring 3 new extensions:
– GL_ARB_color_buffer_float
– GL_ATI_shader_texture_lod
– WGL_ARB_pixel_format_float
Graphics card used: Radeon HD 3870
– Operating System: Windows Vista SP1 64-bit
– Drivers Version: 8.512.0.0 – Catalyst 08.7
– ATI Catalyst Version String: 08.7
– ATI Catalyst Release Version String: 8.512-080703a-066914C-ATI
– OpenGL Version: 2.1.7769 Release
– OpenGL Renderer: ATI Radeon HD 3870
– GLSL (OpenGL Shading Language) Version: 1.20
OpenGL Extensions: 105 extensions
The extensions exposed by the old Catalyst drivers are HERE.
You can use GPU Caps Viewer to retrieve the list of extensions of your graphics card.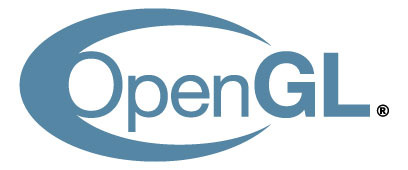 GL_AMDX_vertex_shader_tessellator
GL_AMD_performance_monitor
GL_ARB_color_buffer_float
GL_ARB_depth_texture
GL_ARB_draw_buffers
GL_ARB_fragment_program
GL_ARB_fragment_shader
GL_ARB_multisample
GL_ARB_multitexture
GL_ARB_occlusion_query
GL_ARB_pixel_buffer_object
GL_ARB_point_parameters
GL_ARB_point_sprite
GL_ARB_shader_objects
GL_ARB_shading_language_100
GL_ARB_shadow
GL_ARB_shadow_ambient
GL_ARB_texture_border_clamp
GL_ARB_texture_compression
GL_ARB_texture_cube_map
GL_ARB_texture_env_add
GL_ARB_texture_env_combine
GL_ARB_texture_env_crossbar
GL_ARB_texture_env_dot3
GL_ARB_texture_float
GL_ARB_texture_mirrored_repeat
GL_ARB_texture_non_power_of_two
GL_ARB_texture_rectangle
GL_ARB_transpose_matrix
GL_ARB_vertex_buffer_object
GL_ARB_vertex_program
GL_ARB_vertex_shader
GL_ARB_window_pos
GL_ATI_draw_buffers
GL_ATI_envmap_bumpmap
GL_ATI_fragment_shader
GL_ATI_meminfo
GL_ATI_separate_stencil
GL_ATI_shader_texture_lod
GL_ATI_texture_compression_3dc
GL_ATI_texture_env_combine3
GL_ATI_texture_float
GL_EXT_abgr
GL_EXT_bgra
GL_EXT_blend_color
GL_EXT_blend_func_separate
GL_EXT_blend_minmax
GL_EXT_blend_subtract
GL_EXT_compiled_vertex_array
GL_EXT_copy_texture
GL_EXT_draw_range_elements
GL_EXT_fog_coord
GL_EXT_framebuffer_blit
GL_EXT_framebuffer_multisample
GL_EXT_framebuffer_object
GL_EXT_framebuffer_sRGB
GL_EXT_gpu_program_parameters
GL_EXT_multi_draw_arrays
GL_EXT_packed_depth_stencil
GL_EXT_packed_float
GL_EXT_packed_pixels
GL_EXT_point_parameters
GL_EXT_rescale_normal
GL_EXT_secondary_color
GL_EXT_separate_specular_color
GL_EXT_shadow_funcs
GL_EXT_stencil_wrap
GL_EXT_subtexture
GL_EXT_texgen_reflection
GL_EXT_texture3D
GL_EXT_texture_compression_s3tc
GL_EXT_texture_cube_map
GL_EXT_texture_edge_clamp
GL_EXT_texture_env_add
GL_EXT_texture_env_combine
GL_EXT_texture_env_dot3
GL_EXT_texture_filter_anisotropic
GL_EXT_texture_lod_bias
GL_EXT_texture_mirror_clamp
GL_EXT_texture_object
GL_EXT_texture_rectangle
GL_EXT_texture_sRGB
GL_EXT_texture_shared_exponent
GL_EXT_vertex_array
GL_KTX_buffer_region
GL_NV_blend_square
GL_NV_texgen_reflection
GL_SGIS_generate_mipmap
GL_SGIS_texture_edge_clamp
GL_SGIS_texture_lod
GL_WIN_swap_hint
WGL_EXT_swap_control
WGL_ARB_extensions_string
WGL_ARB_pixel_format
WGL_ATI_pixel_format_float
WGL_ARB_pixel_format_float
WGL_ARB_multisample
WGL_ARB_pbuffer
WGL_ARB_render_texture
WGL_ARB_make_current_read
WGL_EXT_extensions_string
WGL_ARB_buffer_region
WGL_EXT_framebuffer_sRGB
WGL_ATI_render_texture_rectangle
WGL_EXT_pixel_format_packed_float
A more detailed description of each extension can be found at the following addresses: