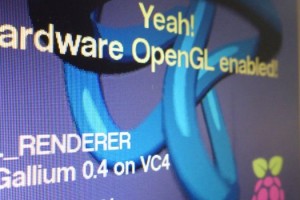 The latest GeeXLab 0.9.6.0 is available with a new support: Raspberry Pi with OpenGL desktop (OpenGL 2.1).
Guru3D has published a nice review about Galaxy's GeForce 9600 GT Silent Heatpipe.
For the sake of memory, here are the features of the GeForce 9600 GT: built on the G94 GPU 65nm (also called D9M), 64 shader processors, DirectX 10, OpenGL 2.1, 512Mb GDDR3, 256-bit memory interface, 650MHz core clock, 1600MHz shader clock and 900MHz memory clock, 505 million transistors.
Read the complete review here: Galaxy GeForce 9600 GT Silent Heatpipe review.

The Verdict:
Galaxy's GeForce 9600 GT 512MB Silent heatpipe graphics card is once again a fine product to own.
I like the somewhat customized design and I definitely am charmed by the cooler. Even on a hot day, it performed good enough in our test-environment. You however will need decent airflow inside that PC of yours to get that residual heat from the innards of your PC and you need to remember that the cooler is pretty bulky.
Related Links:
– Galaxy GF 9600GT Silent @ GALAXY Technology
MSI 9500GT is coming. This graphics card uses TSMC 65nm GPU. It features 512Mb memory, DirectX 10, Shader Model 4.0, OpenGL 2.1.

[via]