Posts Tagged 'catalyst 8.9'
---
Here is the list of OpenGL extensions supported by the Catalyst 8.9 graphics drivers for the Radeon HD 4850 under Windows XP SP2 32-bit.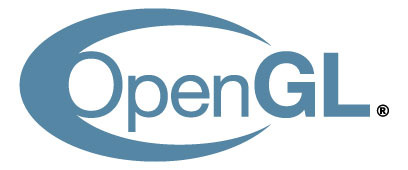 The release note says Catalyst 8.9 add the phase 1 of
OpenGL 3.0
support. But what does it mean? Compared to
Catalyst 8.8
, Catalyst 8.9 bring
only 3 new extensions
:
GL_EXT_depth_buffer_float has the same role than NVIDIA GL_NV_depth_buffer_float. GL_EXT_blend_equation_separate is an OpenGL 1.5 extension and GL_AMD_texture_texture4 is not documented. But most of the new OpenGL 3 extensions quoted in the release note are not present in Catalyst 8.9 under Windows XP and Vista. Maybe AMD/ATI have introduced the same principle than NVIDIA, with a kind of OpenGL 3.0 activation somewhere (see here). But here again, no documentation is available. Or more simply, AMD want to show to the community that they do an effort to support the new major version of OpenGL, but any OpenGL 3 extension is currently available to developers. Communication is a tough art at ATI!
Catalyst 8.9, like Catalyst 8.8, still slow down the GPU when FurMark is detected (see here and here for more detail).
Graphics driver information:
– Operating System: Windows XP SP2 32-bit
– Drivers Version: 8.501.0.0 – Catalyst 08.9
– ATI Catalyst Version String: 08.9
– ATI Catalyst Release Version String: 8.53-080820a-068898C-ATI
– OpenGL Renderer: ATI Radeon HD 4800 Series
– Drivers Renderer: ATI Radeon HD 4800 Series
– OpenGL Version: 2.1.7976 Release
– GLSL (OpenGL Shading Language) Version: 1.20
– ARB Texture Units: 8
– Vertex Shader Texture Units: 16
– Pixel Shader Texture Units: 16
– Geometry Shader Texture Units: 0
– Max Texture Size: 8192×8192
– Max Anisotropic Filtering Value: X16.0
– Max Point Sprite Size: 8192.0
– Max Dynamic Lights: 8
– Max Viewport Size: 8192×8192
– Max Vertex Uniform Components: 512
– Max Fragment Uniform Components: 512
– Max Varying Float: 68
– Max Vertex Bindable Uniforms: 0
– Max Fragment Bindable Uniforms: 0
– Max Geometry Bindable Uniforms: 0
– MSAA: 1X
– MSAA: 2X
– MSAA: 4X
– MSAA: 8X
OpenGL Extensions: 108 extensions
The extensions exposed by the old Catalyst drivers are HERE.
You can use GPU Caps Viewer to retrieve the list of extensions of your graphics card.
---
The September 2008 version of Catalyst graphics drivers is out. Catalyst 8.9 introduces the following new features:
Catalyst Control Center: New Display mode support
OverDrive™ support for QUAD CrossFireX configurations
OpenGL 3.0 extension support
OpenGL 3 support? From the release note, the following extensions have been added:
ARB_half_float_pixel
ARB_draw_instanced
ARB_instanced_arrays
EXT_texture_compression_3dc
EXT_texture_compression_rgtc
EXT_texture_compression_latc
EXT_texture_shared_exponent
EXT_depth_buffer_float
EXT_gpu_shader4
ARB_map_buffer_range
OpenGL 3 means the possibility to create an OpenGL 3.0 rendering context (see here). But it seems a function to create such a rendering context is not included yet. I will look at this in detail when I'll publish Catalyst 8.9 OpenGL extensions very soon.
Download links: