Category Archives:
GLSL Hacker
GLSL Hacker is a project I started about 3 years ago with a first public version released on January 2013.
This article describes what is GLSL Hacker and how it works.
Update (2015.12.02): This article is also valid if you replace GLSL Hacker by GeeXLab!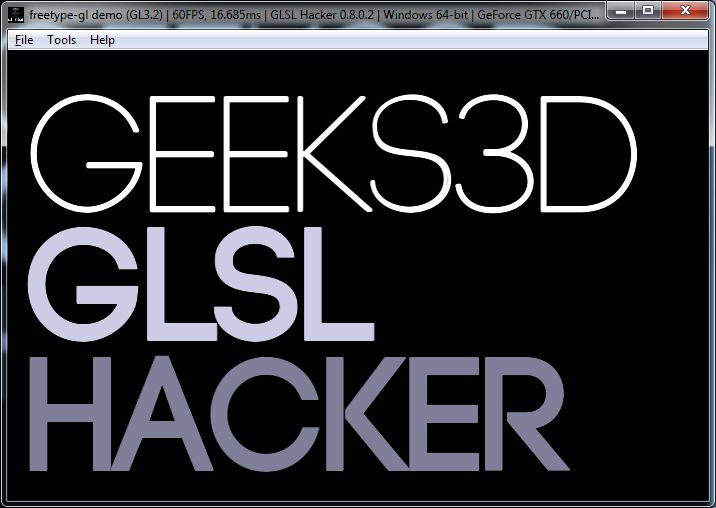 Since version 0.8.0, GLSL Hacker comes with a new plugin based on FreeType-GL, that allows to load any TTF (True Type Font) or OTF (Open Type Font) font file. I also added a Lua layer in GLSL Hacker libs folder to make font management even easier (libs/lua/gx_font.lua).