Recent Posts
41
« Last post by Stefan on September 08, 2015, 01:19:01 PM »
Update to v4279, again from
Fujitsu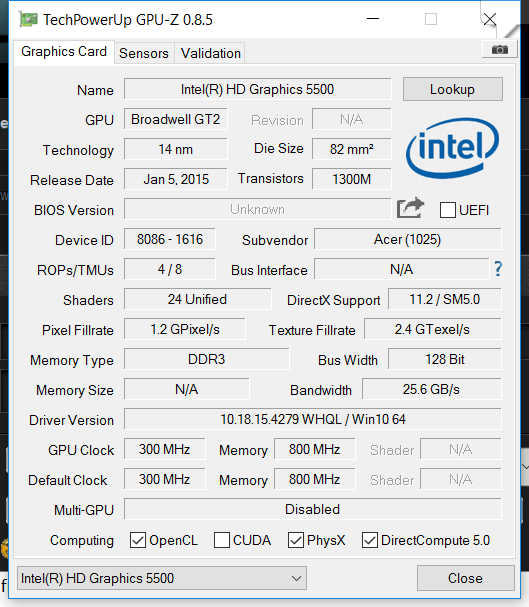 42
« Last post by Stefan on September 08, 2015, 12:51:35 PM »
CUDA Toolkit 7.5


New in CUDA 7.5
16-bit floating point (FP16) data format
Store up to 2x larger datasets in GPU memory
Reduce memory bandwidth requirements by up to 2x
New mixed precision cublasSgemmEX() routine supports 2x larger matrices
New cuSPARSE GEMVI routines
Optimized dense matrix x sparse vector routines - ideal for Natural Language Processing
Instruction-level profiling helps pinpoint performance bottlenecks
Quickly identify the specific lines of source code limiting the performance of GPU code
Apply advanced performance optimizations more easily
The CUDA Toolkit is now available for all developers.
43
« Last post by Stefan on September 08, 2015, 10:42:10 AM »
CUDA 7.5: Pinpoint Performance Problems with Instruction-Level Profiling
...One of the most exciting new features in CUDA 7.5 is new Instruction-Level Profiling support in the NVIDIA Visual Profiler. This powerful new feature, available on Maxwell (GM200) and later GPUs, helps pinpoint performance bottlenecks, letting you quickly identify the specific lines of source code (and assembly instructions) limiting the performance of GPU code, along with the underlying reason for execution stalls.
In this post, I demonstrate Instruction-Level Profiling by showing how it helped understand and improve the performance limitations of a CUDA kernel that implements the Iterative Closest Point algorithm (the original source code, by Thomas Whelan, is
available on Github
). I'll show how instruction-level profiling makes it easier to apply advanced optimizations, helping speed up the example kernel by 2.7X on an NVIDIA Quadro M6000 GPU...
44
« Last post by Stefan on September 04, 2015, 12:21:40 PM »
The AMD FireRender library
is not "just another renderer." It uses open industry standards to take advantage of both CPU and GPU compute capabilities for ray tracing, and frees you from dependencies on hardware or operating systems.
Not too long ago we released the
AMD FireRays Library
that accelerates ray tracing and hit testing using OpenCL™. We designed the library to be OS- and hardware-independent. You can
read about it here
. FireRender takes the same approach.
45
« Last post by Stefan on September 04, 2015, 11:55:34 AM »
This tutorial
gently introduces the two types of shaders available in Unity and explains when to use one over the other. Four more posts will follow, explaining how to implement them in details. An extra post will introduce screen shaders, which are used for postprocessing 2D images.
46
« Last post by Stefan on September 03, 2015, 06:47:29 PM »
47
« Last post by Stefan on September 03, 2015, 03:02:21 PM »
New in Release 355.85:
This driver is from the most recent driver releasebranch, and contains the latest new features and functionality. It hasbeen tested for workstation environments, and is recommended only forthose users who need specific features mentioned in the release highlightsor release notes. Also known as the Quadro New Feature driver.

For the most stable and fully supported enterprise driver please see the main Quadro download section.

Added support for stereoscopic 3D when using DirectX 12 applications.
Note: DirectX 12 is currently not support on Fermi GPUs.
Cross adapter clone mode
Added ability to switch displays using the hot-keys.
Beginning with driver release R358, Fermi GPUs will use WDDM 2.0
48
« Last post by Stefan on September 03, 2015, 02:04:30 AM »
NVIDIA's Windows driver version 355.84 (released 09-02-15) provides beta support for VR developers using Oculus 0.7 SDK.
Fixes (over the R355 UDA 355.82):
Fixed a bug related to runtime installation without an HMD connected.
Fixed a bug related to the use of older GPUs with <4 heads
Known installation issue:
Conflict between the display driver and the Oculus 0.7 runtime sometimes causes a BSOD at installation of the 355.84 driver. It is recommended that you stop the Oculus runtime service, install the GeForce driver and then start Oculus service.
Driver Downloads
49
« Last post by Stefan on September 02, 2015, 11:23:33 PM »
50
« Last post by Stefan on September 02, 2015, 12:55:45 PM »
The ASUS GX700 is equipped with the latest Intel Skylake CPU, NVIDIA GTX990M (
DEV.161A = "NVIDIA E-GXX"
) and water cooling through a docking station.
More infos at
WindowsCentral
,
ComputerBase
and
NotebookInfo