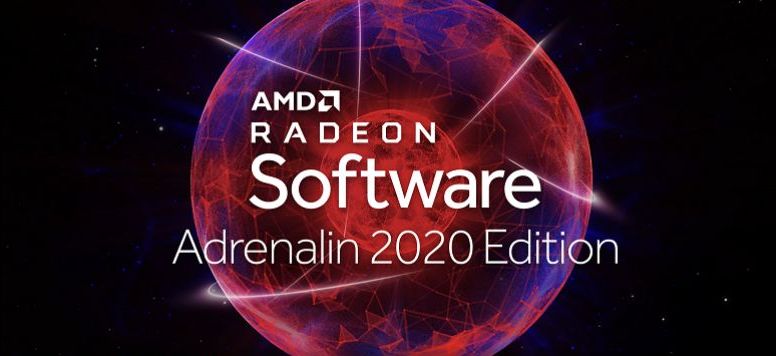 AMD has published a new Adrenalin 2020 Edition graphics driver. Adrenalin 20.2.1 brings the following changes:
Support For
– Zombie Army 4: Dead War

Fixed Issues
– Some users may experience higher than expected memory usage when recording with Radeon ReLive.
– HDR content may become overly dark or overly bright in some DirectX®12 API games on Radeon RX 5000 series graphics products.
– The camera element may exhibit stutter in recorded clips or during streaming using Radeon ReLive.
– The scroll bar is missing for some users in the Compatibility tab of Radeon Software.
– Radeon Software may fail to detect VR games when SteamVR is running or has been started.
– Radeon Anti-Lag enable and disable beep notifications may be played in error when individually pressing keys assigned to the hotkey.
– The Snap Settings feature may fail to apply settings for Auto Tuning controls if other Auto Tuning settings were already applied.
Radeon Adrenalin 2020 Downloads
Quick driver information
Adrenalin 20.2.1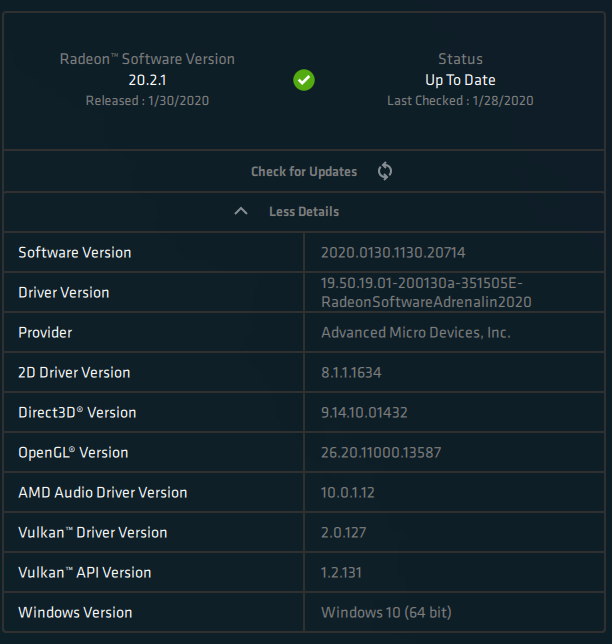 OpenGL support
Adrenalin v20.2.1 exposes OpenGL 4.6 and 327 extensions for a Radeon RX 5500 XT. The OpenGL support is the same than in Adrenalin 19.12.2.
Adrenalin 20.2.1

- GL_VENDOR: ATI Technologies Inc.
- GL_RENDERER: Radeon RX 5500 XT
- GL_VERSION: 4.6.13587 Compatibility Profile/Debug Context 20.2.1 26.20.15019.1003
- GL_SHADING_LANGUAGE_VERSION: 4.60
- OpenGL Extensions: 327 extensions (GL=303 and WGL=24)

Vulkan support
Adrenalin 20.2.1 comes with Vulkan 1.2.131 support. Same support than previous Adrenalin 20.1.x.

  - [Vulkan device 0]: Radeon RX 5500 XT ------------------
    - API version: 1.2.131
    - vendorID: 4098
    - deviceID: 29504
    - driver version: 8388735
    - extensions: 96