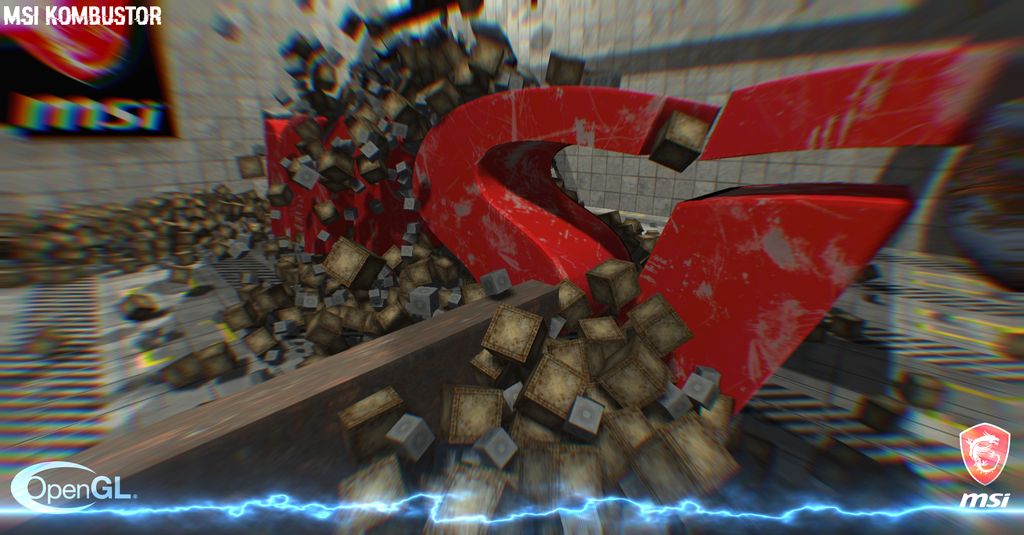 ---
Downloads
---
1 – Release Notes
This new version of MSI Kombustor brings the support of recent GeForce RTX GPUs (RTX 2080 SUPER, variants of RTX 2060/2070 SUPER). The main user interface has been updated and list of detected GPUs is displayed: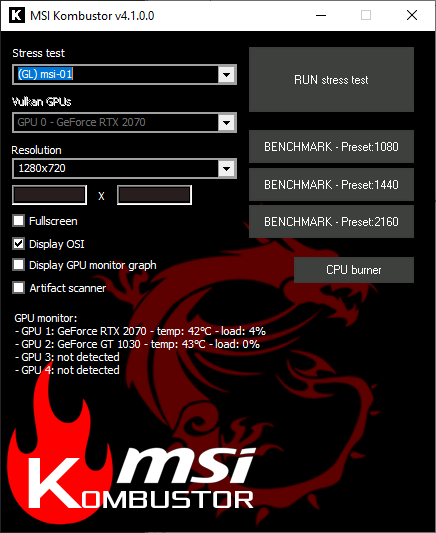 A new PhysX 4 test has been added: PhysX 4 CPU medium++. The main goal of this test is to increase the CPU workload in CPU PhysX mode. With some Core i7/i8/i9, with at least 6 or more physcial cores, the overall core usage was around 50% with previous PhysX 4 CPU medium test. Now the medium++ test increases the overall core usage to around 80%. More boxes have been added and the number of PhysX solver iterations has been pushed up.
The PhysX 4 engine is the latest version 4.1.1 released by NVIDIA few days ago.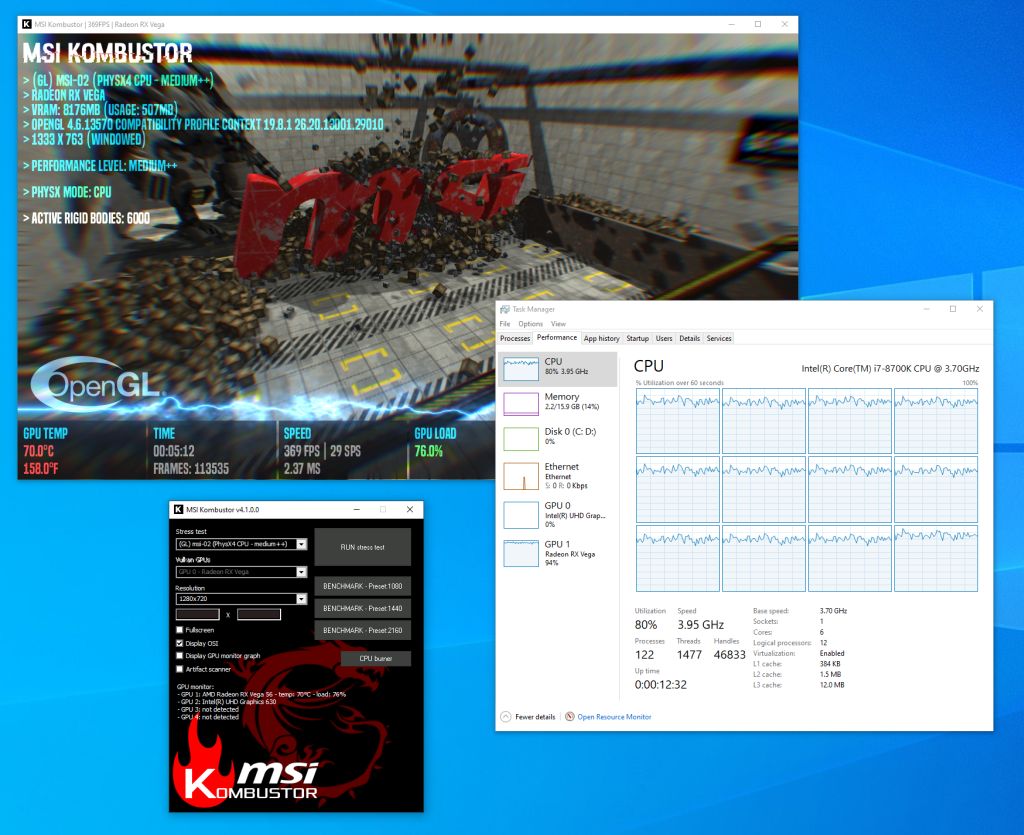 The MSI-01 test has now a control panel in demo mode, that offers a free look at mode and the selection of post processing filters. This control panel is not available in benchmarking mode.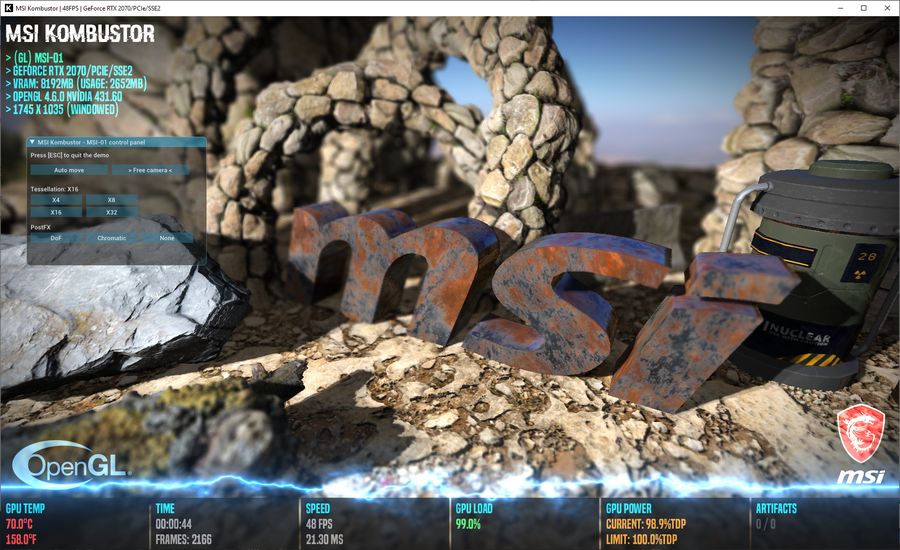 And last addition to this new version of Kombustor is a short technical guide (PDF). This guide (msi-kombustor-technical-guide.pdf) is available in MSI Kombustor folder.
MSI Kombustor 4.1.0 is based on the latest GeeXLab 0.29.0.0.
2 – Changelog

Version 4.1.0.0 - 2019.08.22
! added a simple GPU monitoring to the main GUI. 
+ added a control panel to the MSI-01 in demo mode.
+ added a technical guide (PDF).
+ added PhysX4 CPU/GPU medium++ test that increases
  the number of rigid bodies (6000) and increases the 
  PhysX solver interations.
+ added support of GeForce RTX 2080 SUPER and added
  new RTX 2060/2070 SUPER.
! improved the Vulkan renderer (bugfixes + minor changes).
! updated with latest GeeXLab SDK libs (v0.29.0.0)
  including PhysX SDK 4.1.1.