---
---
A maintenance release of FurMark, the popular GPU stress test utility, is available.
1 – Release highlights
FurMark 1.19.0 adds the support of recent NVIDIA GPUs (GeForce GTX 1080 Ti, TITAN Xp) as well as AMD Radeon RX 500 series (RX 580 and RX 570). The GPU monitoring library has been updated with the latest iteration of the NVAPI and GPU Shark + GPU-Z have been updated to their latest versions.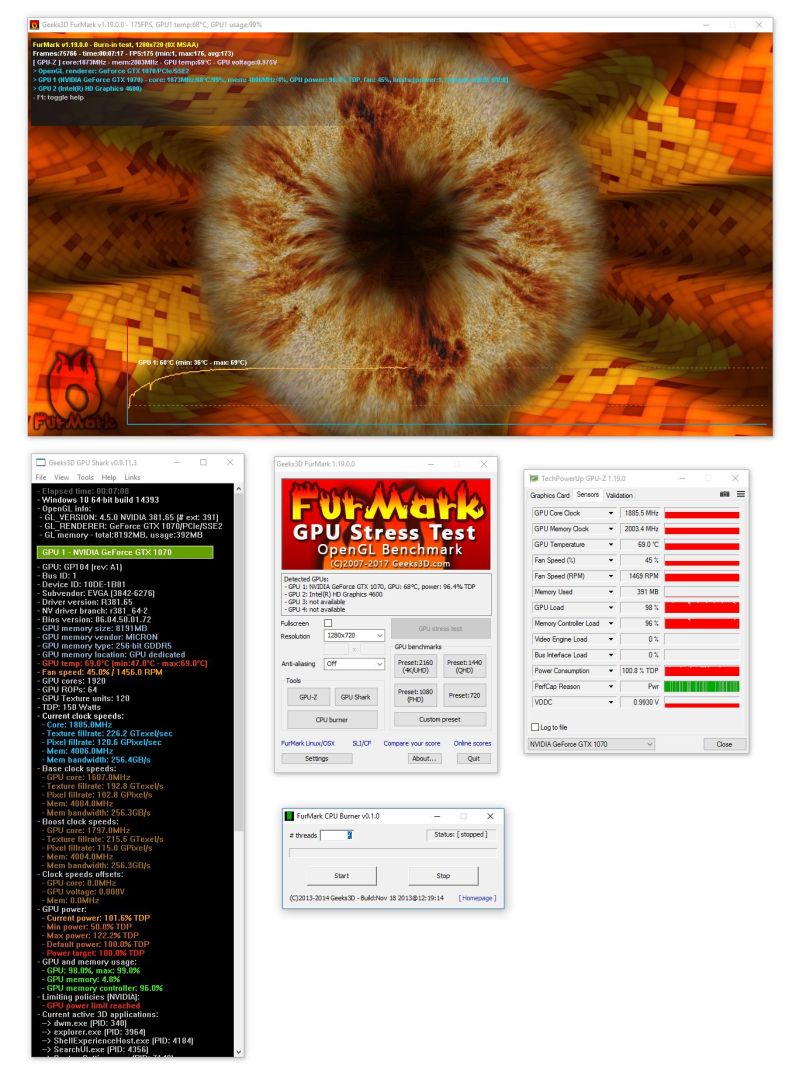 2 – Download
You can download FurMark from the following link:




For feedbacks or bug-reports, a thread is available HERE.

Useful links:
3 – Changelog

Version 1.19.0.0 - 2017-04-26
+ added support of NVIDIA GeForce GTX 1080 Ti and TITAN Xp.
+ added support of AMD Radeon RX 580, RX 570.
+ added support of AMD Radeon Pro WX 7100, WX 5100, WX4100,
  WX 4150 and WX 4130.
+ added support of AMD Radeon R7 M360, R7 M340, R7 M260, 
  R7 M460 and R7 M440. 
+ added support of the GTX 1050 for notebook (ID: 0x1c8d).
! update the color of the dynamic background  (red/orange).
! updated: GPU Shark 0.9.11.4 and GPU-Z 1.20.0
! updated: ZoomGPU 1.20.4 (GPU monitoring library)