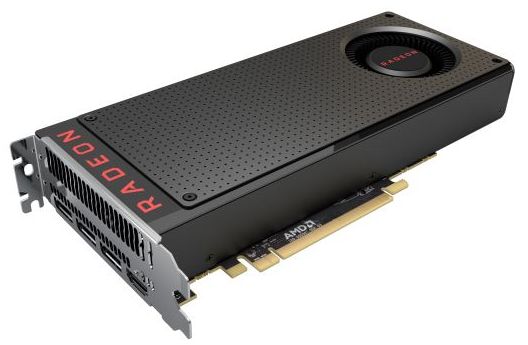 1 – Radeon RX 480 Overview
AMD has officially launched its new gaming graphics card, the Radeon RX 480. This graphics card is based on the Polaris architecture and the GPU behind the RX 480 is a variant codenamed Polaris 10 or Ellesmere.
The Polaris 10 is based on the new GCN 4 architecture (14nm FinFET process) and features 2304 shader processors spread over 36 Compute units (64 shader processors per compute unit). The RX 480 comes in two flavors: one with 4GB VRAM and the second with 8GB of graphics memory.
The Radeon RX 480 is not a high-end graphics card and targets the mainstream market (GeForce GTX 970 and the upcoming GeForce GTX 1060). The launch price is USD $239 for the 8GB version and $199 for the 4GB version. All AMD patners distribute the RX 480 with reference cooler and PCB.
Radeon RX 480 main specifications:
GPU: Polaris 10 / Ellesmere @ 1120MHz (base clock) and 1266MHz (boost clock), 5.7-billion transistor
Shader cores: 2304 (or 36 compute units)
Texture units: 144
ROPs: 32
Memory: 4GB (7000MHz effective or 1750 real speed) or 8GB (8000MHz effective or 2000MHz real speed) of GDDR5, bus width: 256-bit
TDP: 150W
Power connectors: one 6-pin
3D APIs: OpenGL 4.5, Direct3D 12, Vulkan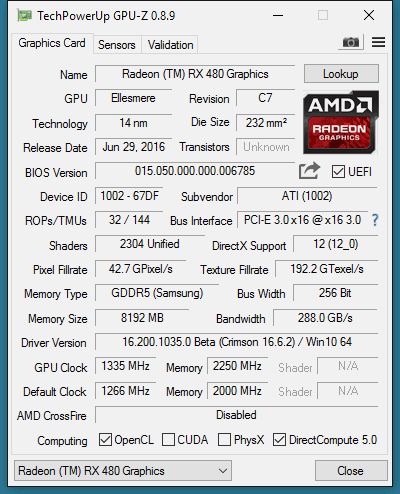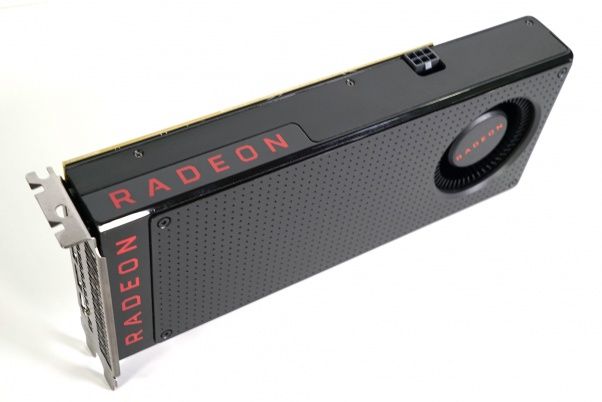 2 – Radeon RX 480 Reviews