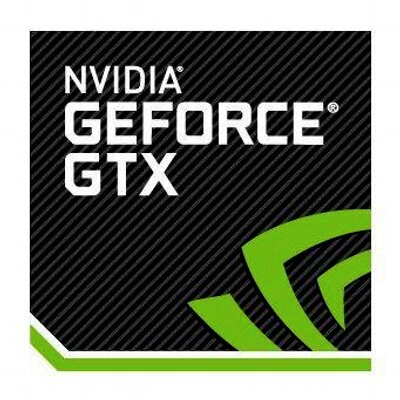 NVIDIA has published a new set of Windows certified graphics drivers that bring various optimizations for for Tom Clancy's The Division, Hitman, Need for Speed, Ashes of the Singularity, and Rise of the Tomb Raider.
R364.47 is also the first WHQL driver with Vulkan support.
More information about R364.47 can be found HERE.
UPDATE (2016.03.08)
R364.47 WHQL cause crashes on some systems with multiple monitors and have been replaced by R364.51 BETA. More information available HERE.
R364.51 Desktop Downloads
R364.51 Notebook Downloads
R364.47 is an OpenGL 4.5, OpenCL 1.2 and Vulkan 1.0.4 driver and exposes 381 OpenGL extensions including two new ones:
GL_NV_draw_vulkan_image
WGL_NV_bridged_display
The complete list of all OpenGL extensions exposed for a GeForce GTX 960 on Win10 64-bit

- OpenGL vendor: NVIDIA Corporation
- OpenGL renderer: GeForce GTX 960/PCIe/SSE2
- OpenGL Version: 4.5.0 NVIDIA 364.47
- GLSL (OpenGL Shading Language) Version: 4.50 NVIDIA

GL_AMD_multi_draw_indirect
GL_AMD_seamless_cubemap_per_texture
GL_AMD_vertex_shader_viewport_index
GL_AMD_vertex_shader_layer
GL_ARB_arrays_of_arrays (OpenGL 4.3)
GL_ARB_base_instance (OpenGL 4.2)
GL_ARB_bindless_texture (OpenGL 4.4)
GL_ARB_blend_func_extended (OpenGL 3.3)
GL_ARB_buffer_storage (OpenGL 4.4)
GL_ARB_clear_buffer_object (OpenGL 4.3)
GL_ARB_clear_texture (OpenGL 4.4)
GL_ARB_clip_control (OpenGL 4.5)
GL_ARB_color_buffer_float (OpenGL 3.0)
GL_ARB_compatibility (OpenGL 3.2)
GL_ARB_compressed_texture_pixel_storage (OpenGL 4.2)
GL_ARB_conservative_depth (OpenGL 4.2)
GL_ARB_compute_shader (OpenGL 4.3)
GL_ARB_compute_variable_group_size (OpenGL 4.3)
GL_ARB_conditional_render_inverted (OpenGL 4.5)
GL_ARB_copy_buffer (OpenGL 3.1)
GL_ARB_copy_image (OpenGL 4.3)
GL_ARB_cull_distance (OpenGL 4.5)
GL_ARB_debug_output (OpenGL 3.0)
GL_ARB_depth_buffer_float (OpenGL 3.0)
GL_ARB_depth_clamp (OpenGL 3.2)
GL_ARB_depth_texture (OpenGL 1.4)
GL_ARB_derivative_control (OpenGL 4.5)
GL_ARB_direct_state_access (OpenGL 4.5)
GL_ARB_draw_buffers (OpenGL 2.0)
GL_ARB_draw_buffers_blend (OpenGL 4.0)
GL_ARB_draw_indirect (OpenGL 4.0)
GL_ARB_draw_elements_base_vertex (OpenGL 3.2)
GL_ARB_draw_instanced (OpenGL 3.1)
GL_ARB_enhanced_layouts (OpenGL 4.4)
GL_ARB_ES2_compatibility (OpenGL 4.1)
GL_ARB_ES3_compatibility (OpenGL 4.3)
GL_ARB_ES3_1_compatibility (OpenGL 4.5)
GL_ARB_ES3_2_compatibility (OpenGL 4.5)
GL_ARB_explicit_attrib_location (OpenGL 3.3)
GL_ARB_explicit_uniform_location (OpenGL 4.3)
GL_ARB_fragment_coord_conventions (OpenGL 3.2)
GL_ARB_fragment_layer_viewport (OpenGL 4.3)
GL_ARB_fragment_program (OpenGL 1.3)
GL_ARB_fragment_program_shadow (OpenGL 1.3)
GL_ARB_fragment_shader (OpenGL 2.0)
GL_ARB_fragment_shader_interlock (OpenGL 4.5)
GL_ARB_framebuffer_no_attachments (OpenGL 4.3)
GL_ARB_framebuffer_object (OpenGL 3.0)
GL_ARB_framebuffer_sRGB (OpenGL 3.0)
GL_ARB_geometry_shader4 (OpenGL 3.2)
GL_ARB_get_program_binary (OpenGL 4.1)
GL_ARB_get_texture_sub_image (OpenGL 4.5)
GL_ARB_gpu_shader5 (OpenGL 4.0)
GL_ARB_gpu_shader_fp64 (OpenGL 4.0)
GL_ARB_gpu_shader_int64 (OpenGL 4.5)
GL_ARB_half_float_pixel (OpenGL 3.0)
GL_ARB_half_float_vertex (OpenGL 2.1)
GL_ARB_imaging
GL_ARB_indirect_parameters (OpenGL 4.3)
GL_ARB_instanced_arrays (OpenGL 3.3)
GL_ARB_internalformat_query (OpenGL 4.2)
GL_ARB_internalformat_query2 (OpenGL 4.3)
GL_ARB_invalidate_subdata (OpenGL 4.3)
GL_ARB_map_buffer_alignment (OpenGL 4.2)
GL_ARB_map_buffer_range (OpenGL 2.1)
GL_ARB_multi_bind (OpenGL 4.4)
GL_ARB_multi_draw_indirect (OpenGL 4.3)
GL_ARB_multisample (OpenGL 1.3)
GL_ARB_multitexture (OpenGL 1.3)
GL_ARB_occlusion_query (OpenGL 1.5)
GL_ARB_occlusion_query2 (OpenGL 3.3)
GL_ARB_parallel_shader_compile (OpenGL 4.5)
GL_ARB_pipeline_statistics_query (OpenGL 4.5)
GL_ARB_pixel_buffer_object (OpenGL 2.1)
GL_ARB_point_parameters (OpenGL 1.4)
GL_ARB_point_sprite (OpenGL 2.0)
GL_ARB_post_depth_coverage (OpenGL 4.5)
GL_ARB_program_interface_query (OpenGL 4.3)
GL_ARB_provoking_vertex (OpenGL 3.2)
GL_ARB_query_buffer_object (OpenGL 4.4)
GL_ARB_robust_buffer_access_behavior (OpenGL 4.3)
GL_ARB_robustness (OpenGL 4.1)
GL_ARB_sample_locations (OpenGL 4.5)
GL_ARB_sample_shading (OpenGL 4.0)
GL_ARB_sampler_objects (OpenGL 3.3)
GL_ARB_seamless_cube_map (OpenGL 3.2)
GL_ARB_seamless_cubemap_per_texture (OpenGL 4.3)
GL_ARB_separate_shader_objects (OpenGL 4.1)
GL_ARB_shader_atomic_counter_ops (OpenGL 4.5)
GL_ARB_shader_atomic_counters (OpenGL 4.2)
GL_ARB_shader_ballot (OpenGL 4.5)
GL_ARB_shader_bit_encoding (OpenGL 3.3)
GL_ARB_shader_clock (OpenGL 4.5)
GL_ARB_shader_draw_parameters (OpenGL 4.3)
GL_ARB_shader_group_vote (OpenGL 4.3)
GL_ARB_shader_image_load_store (OpenGL 4.2)
GL_ARB_shader_image_size (OpenGL 4.3)
GL_ARB_shader_objects (OpenGL 2.0)
GL_ARB_shader_precision (OpenGL 4.1)
GL_ARB_shader_storage_buffer_object (OpenGL 4.3)
GL_ARB_shader_subroutine (OpenGL 4.0)
GL_ARB_shader_texture_image_samples (OpenGL 4.5)
GL_ARB_shader_texture_lod (OpenGL 2.0)
GL_ARB_shading_language_100 (OpenGL 2.0)
GL_ARB_shader_viewport_layer_array (OpenGL 4.5)
GL_ARB_shading_language_420pack (OpenGL 4.2)
GL_ARB_shading_language_include (OpenGL 3.2)
GL_ARB_shading_language_packing (OpenGL 4.1)
GL_ARB_shadow (OpenGL 1.4)
GL_ARB_sparse_buffer (OpenGL 4.5)
GL_ARB_sparse_texture (OpenGL 4.3)
GL_ARB_sparse_texture2 (OpenGL 4.5)
GL_ARB_sparse_texture_clamp (OpenGL 4.5)
GL_ARB_stencil_texturing (OpenGL 4.3)
GL_ARB_sync (OpenGL 3.2)
GL_ARB_tessellation_shader (OpenGL 4.0)
GL_ARB_texture_barrier (OpenGL 4.5)
GL_ARB_texture_border_clamp (OpenGL 1.3)
GL_ARB_texture_buffer_object (OpenGL 3.1)
GL_ARB_texture_buffer_object_rgb32 (OpenGL 4.0)
GL_ARB_texture_buffer_range (OpenGL 4.3)
GL_ARB_texture_compression (OpenGL 1.3)
GL_ARB_texture_compression_bptc (OpenGL 4.2)
GL_ARB_texture_compression_rgtc (OpenGL 3.0)
GL_ARB_texture_cube_map (OpenGL 1.3)
GL_ARB_texture_cube_map_array (OpenGL 4.0)
GL_ARB_texture_env_add (OpenGL 1.3)
GL_ARB_texture_env_combine (OpenGL 1.3)
GL_ARB_texture_env_crossbar (OpenGL 1.4)
GL_ARB_texture_env_dot3 (OpenGL 1.3)
GL_ARB_texture_filter_minmax (OpenGL 4.5)
GL_ARB_texture_float (OpenGL 3.0)
GL_ARB_texture_gather (OpenGL 4.0)
GL_ARB_texture_mirror_clamp_to_edge (OpenGL 4.4)
GL_ARB_texture_mirrored_repeat (OpenGL 1.4)
GL_ARB_texture_multisample (OpenGL 3.2)
GL_ARB_texture_non_power_of_two
GL_ARB_texture_query_levels (OpenGL 4.3)
GL_ARB_texture_query_lod (OpenGL 4.0)
GL_ARB_texture_rectangle (OpenGL 3.1)
GL_ARB_texture_rg (OpenGL 3.0)
GL_ARB_texture_rgb10_a2ui (OpenGL 3.3)
GL_ARB_texture_stencil8 (OpenGL 4.4)
GL_ARB_texture_storage (OpenGL 4.2)
GL_ARB_texture_storage_multisample (OpenGL 4.3)
GL_ARB_texture_swizzle (OpenGL 3.3)
GL_ARB_texture_view (OpenGL 4.3)
GL_ARB_timer_query (OpenGL 3.3)
GL_ARB_transform_feedback2 (OpenGL 4.0)
GL_ARB_transform_feedback3 (OpenGL 4.0)
GL_ARB_transform_feedback_instanced (OpenGL 4.2)
GL_ARB_transform_feedback_overflow_query (OpenGL 4.5)
GL_ARB_transpose_matrix (OpenGL 1.3)
GL_ARB_uniform_buffer_object (OpenGL 3.1)
GL_ARB_vertex_array_bgra (OpenGL 3.2)
GL_ARB_vertex_array_object (OpenGL 2.1)
GL_ARB_vertex_attrib_64bit (OpenGL 4.1)
GL_ARB_vertex_attrib_binding (OpenGL 4.3)
GL_ARB_vertex_buffer_object (OpenGL 1.5)
GL_ARB_vertex_program (Requires OpenGL 1.3)
GL_ARB_vertex_shader (OpenGL 2.0)
GL_ARB_vertex_type_10f_11f_11f_rev (OpenGL 4.4)
GL_ARB_vertex_type_2_10_10_10_rev (OpenGL 3.3)
GL_ARB_viewport_array (OpenGL 4.1)
GL_ARB_window_pos (OpenGL 1.4)
GL_ATI_draw_buffers (Requires OpenGL 1.3)
GL_ATI_texture_float (Requires OpenGL 1.3)
GL_ATI_texture_mirror_once (Requires OpenGL 1.2.1)
GL_S3_s3tc
GL_EXT_texture_env_add
GL_EXT_abgr
GL_EXT_bgra (OpenGL 1.2)
GL_EXT_bindable_uniform (OpenGL 2.0)
GL_EXT_blend_color (OpenGL 1.4 OpenGL 1.4)
GL_EXT_blend_equation_separate
GL_EXT_blend_func_separate (Requires OpenGL 1.2 / Core Feature of OpenGL 1.4)
GL_EXT_blend_minmax (Requires OpenGL 1.2)
GL_EXT_blend_subtract (Requires OpenGL 1.2)
GL_EXT_compiled_vertex_array (Requires OpenGL 1.1)
GL_EXT_Cg_shader
GL_EXT_depth_bounds_test
GL_EXT_direct_state_access
GL_EXT_draw_buffers2 (OpenGL 3.0)
GL_EXT_draw_instanced (Requires OpenGL 2.0)
GL_EXT_draw_range_elements (Requires OpenGL 1.2 / Core Feature of OpenGL 1.4)
GL_EXT_fog_coord (Requires OpenGL 1.2 / Core Feature of OpenGL 1.4)
GL_EXT_framebuffer_blit (OpenGL 3.0)
GL_EXT_framebuffer_multisample (OpenGL 3.0)
GL_EXTX_framebuffer_mixed_formats
GL_EXT_framebuffer_multisample_blit_scaled
GL_EXT_framebuffer_object (Requires OpenGL 3.0)
GL_EXT_framebuffer_sRGB (OpenGL 3.0)
GL_EXT_geometry_shader4 (Requires OpenGL 2.0)
GL_EXT_gpu_program_parameters (Requires OpenGL 2.0)
GL_EXT_gpu_shader4 (OpenGL 3.0)
GL_EXT_multi_draw_arrays (OpenGL 1.2 / Core Feature of OpenGL 1.4)
GL_EXT_packed_depth_stencil (OpenGL 3.0)
GL_EXT_packed_float (OpenGL 3.0)
GL_EXT_packed_pixels (Requires OpenGL 1.2)
GL_EXT_pixel_buffer_object
GL_EXT_point_parameters
GL_EXT_polygon_offset_clamp
GL_EXT_post_depth_coverage
GL_EXT_provoking_vertex
GL_EXT_raster_multisample
GL_EXT_rescale_normal (Requires OpenGL 1.2)
GL_EXT_secondary_color (Requires OpenGL 1.2 / Core Feature of OpenGL 1.4)
GL_EXT_separate_shader_objects
GL_EXT_separate_specular_color (Requires OpenGL 1.2)
GL_EXT_shader_image_load_formatted
GL_EXT_shader_image_load_store
GL_EXT_shader_integer_mix
GL_EXT_shadow_funcs (Requires OpenGL 1.3 / Core Feature of OpenGL 1.5)
GL_EXT_sparse_texture2
GL_EXT_stencil_two_side
GL_EXT_stencil_wrap (Requires OpenGL 1.4)
GL_EXT_texture3D (Requires OpenGL 1.2)
GL_EXT_texture_array (OpenGL 3.0)
GL_EXT_texture_buffer_object (Requires OpenGL 2.0)
GL_EXT_texture_compression_dxt1
GL_EXT_texture_compression_latc
GL_EXT_texture_compression_rgtc (OpenGL 3.0)
GL_EXT_texture_compression_s3tc (Requires OpenGL 1.2.1)
GL_EXT_texture_cube_map (See GL_ARB_texture_cube_map)
GL_EXT_texture_edge_clamp
GL_EXT_texture_env_combine
GL_EXT_texture_env_dot3
GL_EXT_texture_filter_anisotropic (Requires OpenGL 1.2)
GL_EXT_texture_filter_minmax
GL_EXT_texture_integer (OpenGL 3.0)
GL_EXT_texture_lod
GL_EXT_texture_lod_bias (Requires OpenGL 1.2 / Core Feature of OpenGL 1.4)
GL_EXT_texture_mirror_clamp (Requires OpenGL 1.4)
GL_EXT_texture_object (Requires OpenGL 1.1)
GL_EXT_texture_shared_exponent (OpenGL 3.0)
GL_EXT_texture_sRGB
GL_EXT_texture_sRGB_decode
GL_EXT_texture_storage
GL_EXT_texture_swizzle (OpenGL 2.1)
GL_EXT_timer_query (Requires OpenGL 1.5)
GL_EXT_transform_feedback2
GL_EXT_vertex_array (Requires OpenGL 1.1)
GL_EXT_vertex_array_bgra
GL_EXT_vertex_attrib_64bit
GL_EXT_import_sync_object
GL_IBM_rasterpos_clip
GL_IBM_texture_mirrored_repeat
GL_KHR_context_flush_control (OpenGL 4.5)
GL_KHR_debug (OpenGL 4.3)
GL_KHR_no_error
GL_KHR_robust_buffer_access_behavior
GL_KHR_robustness (OpenGL 4.5)
GL_KTX_buffer_region
GL_NV_bindless_multi_draw_indirect
GL_NV_bindless_multi_draw_indirect_count
GL_NV_bindless_texture (OpenGL 4.0)
GL_NV_blend_equation_advanced
GL_NV_blend_equation_advanced_coherent
GL_NV_blend_square (Requires OpenGL 1.2.1 / Core Feature of OpenGL 1.4)
GL_NV_command_list
GL_NV_compute_program5
GL_NV_conditional_render (OpenGL 3.0)
GL_NV_conservative_raster
GL_NV_conservative_raster_dilate
GL_NV_copy_depth_to_color
GL_NV_copy_image
GL_NV_depth_buffer_float (OpenGL 3.0)
GL_NV_depth_clamp
GL_NV_draw_texture
GL_NV_draw_vulkan_image
GL_NV_ES1_1_compatibility
GL_NV_ES3_1_compatibility
GL_NV_explicit_multisample
GL_NV_fence
GL_NV_fill_rectangle
GL_NV_float_buffer
GL_NV_fog_distance
GL_NV_fragment_coverage_to_color
GL_NV_fragment_program
GL_NV_fragment_program_option
GL_NV_fragment_program2
GL_NV_fragment_shader_interlock
GL_NV_framebuffer_mixed_samples
GL_NV_framebuffer_multisample_coverage
GL_NV_geometry_shader4
GL_NV_geometry_shader_passthrough
GL_NV_gpu_program4
GL_NV_internalformat_sample_query
GL_NV_gpu_program4_1
GL_NV_gpu_program5
GL_NV_gpu_program5_mem_extended
GL_NV_gpu_program_fp64
GL_NV_gpu_shader5
GL_NV_half_float (OpenGL 3.0)
GL_NV_light_max_exponent
GL_NV_multisample_coverage
GL_NV_multisample_filter_hint
GL_NV_occlusion_query (Requires OpenGL 1.3)
GL_NV_packed_depth_stencil
GL_NV_parameter_buffer_object
GL_NV_parameter_buffer_object2
GL_NV_path_rendering
GL_NV_path_rendering_shared_edge
GL_NV_pixel_data_range
GL_NV_point_sprite
GL_NV_primitive_restart (OpenGL 3.1)
GL_NV_register_combiners
GL_NV_register_combiners2
GL_NV_sample_locations
GL_NV_sample_mask_override_coverage
GL_NV_shader_atomic_counters
GL_NV_shader_atomic_float
GL_NV_shader_atomic_fp16_vector
GL_NV_shader_atomic_int64
GL_NV_shader_buffer_load
GL_NV_shader_storage_buffer_object
GL_NV_texgen_reflection (Requires OpenGL 1.3)
GL_NV_texture_barrier
GL_NV_texture_compression_vtc
GL_NV_texture_env_combine4
GL_NV_texture_multisample
GL_NV_texture_rectangle
GL_NV_texture_shader
GL_NV_texture_shader2
GL_NV_texture_shader3
GL_NV_transform_feedback
GL_NV_transform_feedback2
GL_NV_uniform_buffer_unified_memory
GL_NV_vertex_array_range
GL_NV_vertex_array_range2
GL_NV_vertex_attrib_integer_64bit
GL_NV_vertex_buffer_unified_memory
GL_NV_vertex_program
GL_NV_vertex_program1_1
GL_NV_vertex_program2
GL_NV_vertex_program2_option
GL_NV_vertex_program3
GL_NV_viewport_array2
GL_NVX_conditional_render
GL_NVX_gpu_memory_info
GL_NVX_nvenc_interop
GL_NV_shader_thread_group
GL_NV_shader_thread_shuffle
GL_KHR_blend_equation_advanced (OpenGL 4.5)
GL_KHR_blend_equation_advanced_coherent
GL_SGIS_generate_mipmap (Requires OpenGL 1.4)
GL_SGIS_texture_lod (Requires OpenGL 1.2)
GL_SGIX_depth_texture
GL_SGIX_shadow
GL_SUN_slice_accum
GL_WIN_swap_hint
WGL_EXT_swap_control (Requires OpenGL 1.2)
WGL_ARB_buffer_region
WGL_ARB_create_context (OpenGL 3.0)
WGL_ARB_create_context_profile
WGL_ARB_create_context_robustness (OpenGL 4.1)
WGL_ARB_context_flush_control (OpenGL 4.5)
WGL_ARB_extensions_string
WGL_ARB_make_current_read
WGL_ARB_multisample
WGL_ARB_pbuffer
WGL_ARB_pixel_format
WGL_ARB_pixel_format_float
WGL_ARB_render_texture (Requires OpenGL 1.1)
WGL_ATI_pixel_format_float (Requires OpenGL 1.3)
WGL_EXT_create_context_es_profile
WGL_EXT_create_context_es2_profile
WGL_EXT_extensions_string
WGL_EXT_framebuffer_sRGB (OpenGL 2.0)
WGL_EXT_pixel_format_packed_float (OpenGL 2.0)
WGL_EXT_swap_control_tear
WGL_NVX_DX_interop
WGL_NV_DX_interop
WGL_NV_DX_interop2
WGL_NV_bridged_display
WGL_NV_copy_image
WGL_NV_delay_before_swap
WGL_NV_float_buffer
WGL_NV_multisample_coverage
WGL_NV_render_depth_texture
WGL_NV_render_texture_rectangle
Here is the Vulkan report from VK-Z 1.0.2:

==========================================================
VK-Z 0.1.2
==========================================================
Vulkan capabilities and extensions viewer
(C)2016 Geeks3D - http://www.geeks3d.com/vkz/

Instance extensions: 3
- 1/ VK_KHR_surface (spec version: 0.0.25)
- 2/ VK_KHR_win32_surface (spec version: 0.0.5)
- 3/ VK_EXT_debug_report (spec version: 0.0.2)

# Vulkan devices: 2

[ Device 1 ]--------------------------------------
- Device name: GTX 960
- DeviceID: 10DE-1401
- Raw driver version: 1527496704
- NVIDIA driver version: R364...
- Vulkan API version: 1.0.4
- Device type: VK_PHYSICAL_DEVICE_TYPE_DISCRETE_GPU
- Memory heap count: 2
	heap 0 - size: 4096 MB
	heap 1 - size: 16357 MB
- Device extensions: 3
	1/ VK_KHR_swapchain (spec version: 0.0.67)
	2/ VK_NV_glsl_shader (spec version: 0.0.1)
	3/ VK_KHR_sampler_mirror_clamp_to_edge (spec version: 0.0.1)
- Device limits:
	maxImageDimension1D: 16384
	maxImageDimension2D: 16384
	maxImageDimension3D: 2048
	maxImageDimensionCube: 16384
	maxImageArrayLayers: 2048
	maxTexelBufferElements: 134217728
	maxUniformBufferRange: 65536
	maxStorageBufferRange: 2147483647
	maxPushConstantsSize: 256
	maxMemoryAllocationCount: 4096
	maxSamplerAllocationCount: 4000
	bufferImageGranularity: 65536
	sparseAddressSpaceSize: 18446744073709551615
	maxBoundDescriptorSets: 4
	maxPerStageDescriptorSamplers: 4000
	maxPerStageDescriptorUniformBuffers: 12
	maxPerStageDescriptorSampledImages: 8192
	maxPerStageDescriptorStorageImages: 8192
	maxPerStageDescriptorInputAttachments: 8
	maxPerStageResources: 24612
	maxDescriptorSetSamplers: 4000
	maxDescriptorSetUniformBuffers: 72
	maxDescriptorSetUniformBuffersDynamic: 72
	maxDescriptorSetStorageBuffers: 96
	maxDescriptorSetStorageBuffersDynamic: 96
	maxDescriptorSetSampledImages: 49152
	maxDescriptorSetStorageImages: 49152
	maxDescriptorSetInputAttachments: 8
	maxVertexInputAttributes: 16
	maxVertexInputBindings: 16
	maxVertexInputAttributeOffset: 2047
	maxVertexInputBindingStride: 2048
	maxVertexOutputComponents: 128
	maxTessellationGenerationLevel: 64
	maxTessellationPatchSize: 32
	maxTessellationControlPerVertexInputComponents: 128
	maxTessellationControlPerVertexOutputComponents: 128
	maxTessellationControlPerPatchOutputComponents: 120
	maxTessellationControlTotalOutputComponents: 4216
	maxTessellationEvaluationInputComponents: 128
	maxTessellationEvaluationOutputComponents: 128
	maxGeometryShaderInvocations: 32
	maxGeometryInputComponents: 128
	maxGeometryOutputComponents: 128
	maxGeometryOutputVertices: 1024
	maxGeometryTotalOutputComponents: 1024
	maxFragmentInputComponents: 128
	maxFragmentOutputAttachments: 8
	maxFragmentDualSrcAttachments: 1
	maxFragmentCombinedOutputResources: 16
	maxComputeSharedMemorySize: 49152
	maxComputeWorkGroupCount: [2147483647; 65535; 65535]
	maxComputeWorkGroupInvocations: 1536
	maxComputeWorkGroupSize: [1536; 1024; 64]
	subPixelPrecisionBits: 8
	subTexelPrecisionBits: 8
	mipmapPrecisionBits: 8
	maxDrawIndexedIndexValue: 4294967295
	maxDrawIndirectCount: 4294967295
	maxSamplerLodBias: 15.000000
	maxSamplerAnisotropy: 16.000000
	maxViewports: 16
	maxViewportDimensions: 16384 x 16384
	viewportBoundsRange: -32768.000000 x 32768.000000
	viewportSubPixelBits: 8
	minMemoryMapAlignment: 64
	minTexelBufferOffsetAlignment: 16
	minUniformBufferOffsetAlignment: 256
	minStorageBufferOffsetAlignment: 32
	minTexelOffset: 4294967288
	maxTexelOffset: 7
	minTexelGatherOffset: -32
	maxTexelGatherOffset: 31
	minInterpolationOffset: -0.500000
	maxInterpolationOffset: 0.437500
	subPixelInterpolationOffsetBits: 4
	maxFramebufferWidth: 16384
	maxFramebufferHeight: 16384
	maxFramebufferLayers: 2048
	framebufferColorSampleCounts: 15
	framebufferDepthSampleCounts: 15
	framebufferStencilSampleCounts: 31
	framebufferNoAttachmentsSampleCounts: 15
	maxColorAttachments: 8
	sampledImageColorSampleCounts: 15
	sampledImageIntegerSampleCounts: 15
	sampledImageDepthSampleCounts: 15
	sampledImageStencilSampleCounts: 31
	storageImageSampleCounts: 15
	maxSampleMaskWords: 1
	timestampComputeAndGraphics: 1
	timestampPeriod: 1.000000
	maxClipDistances: 8
	maxCullDistances: 8
	maxCombinedClipAndCullDistances: 8
	discreteQueuePriorities: 2
	pointSizeRange: [1.000000 ; 189.875000]
	lineWidthRange: [0.500000 ; 10.000000]
	pointSizeGranularity: 0.125000
	lineWidthGranularity: 0.125000
	strictLines: 1
	standardSampleLocations: 1
	optimalBufferCopyOffsetAlignment: 1
	optimalBufferCopyRowPitchAlignment: 1
	nonCoherentAtomSize: 64

[ Device 2 ]--------------------------------------
- Device name: GTX 750
- DeviceID: 10DE-1381
- Raw driver version: 1527496704
- NVIDIA driver version: R364...
- Vulkan API version: 1.0.4
- Device type: VK_PHYSICAL_DEVICE_TYPE_DISCRETE_GPU
- Memory heap count: 2
	heap 0 - size: 1024 MB
	heap 1 - size: 16357 MB
- Device extensions: 3
	1/ VK_KHR_swapchain (spec version: 0.0.67)
	2/ VK_NV_glsl_shader (spec version: 0.0.1)
	3/ VK_KHR_sampler_mirror_clamp_to_edge (spec version: 0.0.1)
- Device limits:
	maxImageDimension1D: 16384
	maxImageDimension2D: 16384
	maxImageDimension3D: 2048
	maxImageDimensionCube: 16384
	maxImageArrayLayers: 2048
	maxTexelBufferElements: 134217728
	maxUniformBufferRange: 65536
	maxStorageBufferRange: 2147483647
	maxPushConstantsSize: 256
	maxMemoryAllocationCount: 4096
	maxSamplerAllocationCount: 4000
	bufferImageGranularity: 65536
	sparseAddressSpaceSize: 18446744073709551615
	maxBoundDescriptorSets: 4
	maxPerStageDescriptorSamplers: 4000
	maxPerStageDescriptorUniformBuffers: 12
	maxPerStageDescriptorSampledImages: 8192
	maxPerStageDescriptorStorageImages: 8192
	maxPerStageDescriptorInputAttachments: 8
	maxPerStageResources: 24612
	maxDescriptorSetSamplers: 4000
	maxDescriptorSetUniformBuffers: 72
	maxDescriptorSetUniformBuffersDynamic: 72
	maxDescriptorSetStorageBuffers: 96
	maxDescriptorSetStorageBuffersDynamic: 96
	maxDescriptorSetSampledImages: 49152
	maxDescriptorSetStorageImages: 49152
	maxDescriptorSetInputAttachments: 8
	maxVertexInputAttributes: 16
	maxVertexInputBindings: 16
	maxVertexInputAttributeOffset: 2047
	maxVertexInputBindingStride: 2048
	maxVertexOutputComponents: 128
	maxTessellationGenerationLevel: 64
	maxTessellationPatchSize: 32
	maxTessellationControlPerVertexInputComponents: 128
	maxTessellationControlPerVertexOutputComponents: 128
	maxTessellationControlPerPatchOutputComponents: 120
	maxTessellationControlTotalOutputComponents: 4216
	maxTessellationEvaluationInputComponents: 128
	maxTessellationEvaluationOutputComponents: 128
	maxGeometryShaderInvocations: 32
	maxGeometryInputComponents: 128
	maxGeometryOutputComponents: 128
	maxGeometryOutputVertices: 1024
	maxGeometryTotalOutputComponents: 1024
	maxFragmentInputComponents: 128
	maxFragmentOutputAttachments: 8
	maxFragmentDualSrcAttachments: 1
	maxFragmentCombinedOutputResources: 16
	maxComputeSharedMemorySize: 49152
	maxComputeWorkGroupCount: [2147483647; 65535; 65535]
	maxComputeWorkGroupInvocations: 1536
	maxComputeWorkGroupSize: [1536; 1024; 64]
	subPixelPrecisionBits: 8
	subTexelPrecisionBits: 8
	mipmapPrecisionBits: 8
	maxDrawIndexedIndexValue: 4294967295
	maxDrawIndirectCount: 4294967295
	maxSamplerLodBias: 15.000000
	maxSamplerAnisotropy: 16.000000
	maxViewports: 16
	maxViewportDimensions: 16384 x 16384
	viewportBoundsRange: -32768.000000 x 32768.000000
	viewportSubPixelBits: 8
	minMemoryMapAlignment: 64
	minTexelBufferOffsetAlignment: 16
	minUniformBufferOffsetAlignment: 256
	minStorageBufferOffsetAlignment: 32
	minTexelOffset: 4294967288
	maxTexelOffset: 7
	minTexelGatherOffset: -32
	maxTexelGatherOffset: 31
	minInterpolationOffset: -0.500000
	maxInterpolationOffset: 0.437500
	subPixelInterpolationOffsetBits: 4
	maxFramebufferWidth: 16384
	maxFramebufferHeight: 16384
	maxFramebufferLayers: 2048
	framebufferColorSampleCounts: 15
	framebufferDepthSampleCounts: 15
	framebufferStencilSampleCounts: 15
	framebufferNoAttachmentsSampleCounts: 15
	maxColorAttachments: 8
	sampledImageColorSampleCounts: 15
	sampledImageIntegerSampleCounts: 15
	sampledImageDepthSampleCounts: 15
	sampledImageStencilSampleCounts: 15
	storageImageSampleCounts: 15
	maxSampleMaskWords: 1
	timestampComputeAndGraphics: 1
	timestampPeriod: 1.000000
	maxClipDistances: 8
	maxCullDistances: 8
	maxCombinedClipAndCullDistances: 8
	discreteQueuePriorities: 2
	pointSizeRange: [1.000000 ; 189.875000]
	lineWidthRange: [0.500000 ; 10.000000]
	pointSizeGranularity: 0.125000
	lineWidthGranularity: 0.125000
	strictLines: 1
	standardSampleLocations: 1
	optimalBufferCopyOffsetAlignment: 1
	optimalBufferCopyRowPitchAlignment: 1
	nonCoherentAtomSize: 64

---
More news about Vulkan:
http://www.geeks3d.com/category/technologies/vulkan/