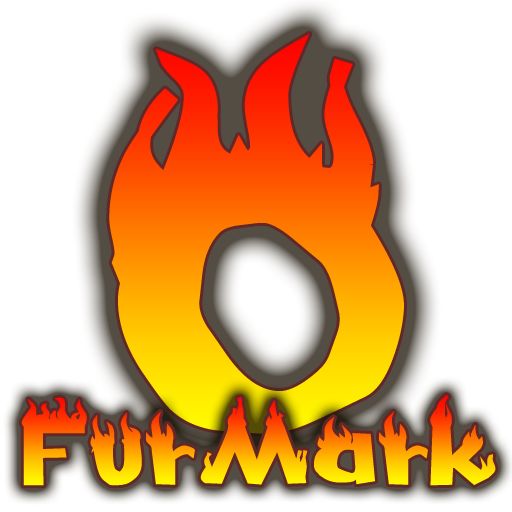 ---



FurMark 1.16.0.0 DOWNLOAD

Webmasters: hotlinking is not allowed, please use the post url as download link.

[ FurMark DOWNLOAD ]


Useful links:
---
A new version of FurMark, the GPU burner utility, is available. This update adds the support of latest NVIDIA GeForce (GTX 980 Ti, GTX 900M series) and AMD Radeon graphics cards (R9 Fury X, R9/R7 300 family). GPU Shark and GPU-Z have been updated with their latest versions.
Two new presets have been added for UHD (3840×2160) and QHD (2560×1440) resolutions. Top-20 scores for Preset:1080, Preset:1440 and Preset:2160 can be found HERE.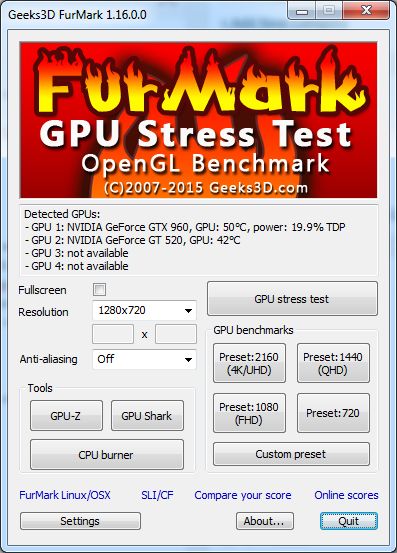 FurMark 1.16.0.x changelog:

Version 1.16.0.0 - 2014-06-25
-----------------------------
+ added new presets: P1440 (QHD) and P2160 (4K/UHD).
+ added a new command line param to disable the checking of new versions: /no_check_new_version.
+ added Radeon Radeon R9 Fury X, R9 390X, R9 390, R9 380, R7 370, R7 360, R7 350 and R7 340 support.
+ added GeForce GTX 980 Ti.
+ added GeForce GTX 980M, GTX 970M, GTX 965M, GTX 960M and GTX 950M.
+ added GeForce GT 940M, GT 930M and GTX 920M.
! updated: GPU Shark 0.9.5.0 and GPU-Z 0.8.4
! updated: ZoomGPU 1.13.0 (GPU monitoring library)